If you are starting a business or planning to do so, one of the first things you have to consider is opening a business bank account.
Most company owners tend to choose the bank they are most familiar with. However, this may not be the best choice as the product features, including fees and charges, vary across different banks.
Read the fine print to help you select the right account for your business needs, as it will be a major hassle to switch to another bank, once your company's operations are up and running.
Here are five types of fees and charges that you should take note of when you are considering the different options in the market.
1. Account-related fees
It may come as a surprise to you that most business bank accounts have either a monthly or annual account fee, which can add up to almost S$500 a year. Whilst some banks may indicate that there is no annual fee, there is instead a monthly fee component.
Another type of fee which some banks impose is the subscription fee to their Business Internet Banking. You should take note of the charges imposed so that there will not be any unpleasant surprises.
At Maybank, there is Maybank Business Internet Banking (BIB) which is a complimentary service to help you run your business more efficiently. Using Maybank BIB, you can transfer funds to other banks via FAST, at a nominal fee of only S$0.50 per transaction.
2. Fall-below fee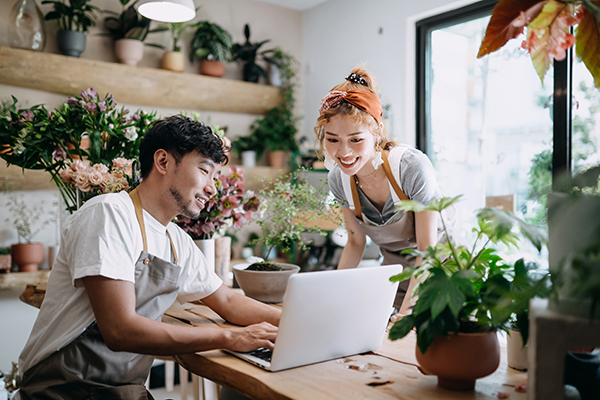 The most common grouse of business owners is the fall-below fee charged by the bank. Most banks charge S$35 per month if you do not maintain a minimum balance in the account, which can range from S$3,000 to S$30,000.
You should consider how much your average account balance will likely be, and select the appropriate bank for your business account, to avoid such a charge, which can be up to S$50 a month. You may be pleased to know that Maybank FlexiBiz Account has no account or any-fall below fee.
3. Cheque-related charges
For business current accounts, most banks will offer the first cheque book free and charge S$25 for subsequent cheque books. On top of that, there is also a clearing fee of S$0.50 per cheque after the first 30 cheques are utilised.
If your company uses a lot of cheques for payment, this can add up to be quite a significant amount. For one, Maybank PremierBiz Account offers high interest and unlimited free cheque usage.
4. Over-the-counter fee
Most business owners are not aware that many banks charge a S$20 service fee per transaction performed at bank branches. However, at Maybank, we do not impose such charges for business account transactions done at any of our branches countrywide.
5. SMS notification fee
It is helpful to receive SMS notifications for transactions performed online via BIB, as they provide timely updates for efficient and smooth operations. While some banks only offer it free for the first three months and subsequently charge up to S$35 per month, Maybank BIB customers can enjoy this service on a complimentary basis.

the bottom line:
Business accounts are critical to any business. Make sure you have the right one that suits your business.