As more shoppers embrace new and alternative methods of payment, "Buy Now, Pay Later" plans can help businesses open new doors of opportunity.
With the rise of on-demand streaming services, waiting for your next song or movie is a thing of the past. It's all about instant gratification for consumers these days.
Enter the "Buy Now, Pay Later" (BNPL) model - an alternative payment option that allows shoppers to buy a product immediately and pay for it in instalments. The scheme, which addresses the consumer need for instant gratification, is quickly gaining traction, particularly among Gen Z and millennial shoppers.
It's easy to see why. For consumers, it's convenient, flexible, and splits the cost of a purchase into bite-sized, affordable instalments, interest-free. But how exactly does it work for businesses, and should they consider jumping on the bandwagon?
How it works
To be clear, the BNPL model isn't new in Singapore. Department chains have long been offering such payment modes, especially when it comes to big-ticket items. What's different now is that many retailers are offering this payment mode even for items with small values.
The idea behind BNPL for businesses today is simple: While the consumer pays small amounts for a period of time leading up to the full price of the purchase, the merchant receives the full payment upfront from the BNPL provider at the point of sale, excluding transaction fees. This means it is the BNPL provider - and not the merchant - that deals with charging the customer through the agreed repayment schedule thereafter.
It's a booming market. The global BNPL market is set to grow at a compound annual growth rate of 21.2 per cent to hit US$33.6 billion in 2027, according to Coherent Market Insights.
Leading tech players in Southeast Asia like Grab, GoJek and Traveloka are already playing to the growing demand for BNPL solutions. For example, Grab's PayLater Instalments allows users to access pre-approved instalment amounts and pay for their online purchases, from furniture to clothing, over several interest-free instalments.
In Singapore, banks are offering the BNPL option to more customers as well. Unlike traditional instalment payment plans that require the purchase value to be S$500 and above, BNPL allows both credit and debit cardholders who prefer to stretch their dollar to also pay for their smaller ticket items by parts.
Maybank, for instance, has teamed up with Rely, one of the top BNPL players in Singapore, to roll out a joint promotion for Maybank debit cardholders until the end of December 2021.
Finding the right fit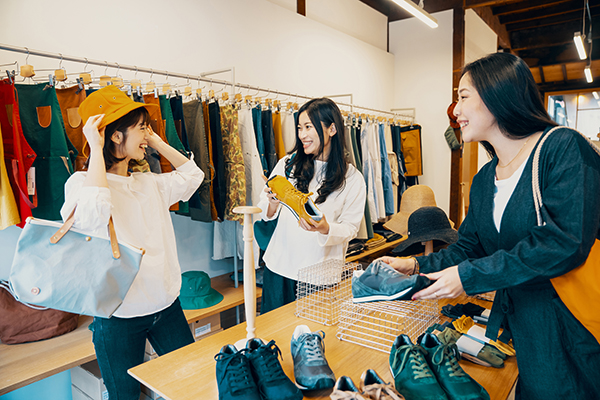 By better catering to consumer needs and improving the shopping experience, businesses can improve customer relationships and tap a much wider market by offering customers the BNPL option.
This approach is especially useful in Southeast Asia, where most consumers remain unbanked and are unable to use credit cards to buy the things they want or need. BNPL makes purchasing goods more affordable and accessible for them.
BNPL is also popular among online retailers for driving higher conversion rates (turning a visitor into a customer) and encouraging customers to go for larger basket sizes.
While some critics have pointed out that using the BNPL model could raise debt burden and give consumers a false sense of financial security, the Monetary Authority of Singapore (MAS) has said such schemes do not pose significant risk to household debt at the moment.
As with all things new, businesses must first pinpoint what their needs are, and if and how BNPL is the right plug for the gap, paying attention to details such as sign-up fees and contract terms.
Amid these pandemic times and with the growing acceptance of BNPL, finding the right fit can open new doors of business opportunity.

the bottom line:
Introducing "Buy Now, Pay Later" plans can be one way for businesses to transform the customer experience and drive business growth.