A July report by IMF said Singapore's economic recovery is expected to remain on track in 2021. But beyond that, businesses need to transform to remain resilient in the post-pandemic world.
With the past 18 months driven by the COVID-19 pandemic and a rocky, start-stop journey, the question on every business leader's mind is this: Will things get better?
The simple answer is yes. Singapore's Ministry of Trade and Industry (MTI) raised its forecast of GDP growth of 2021 to 6 per cent to 7 per cent from 4 per cent to 6 per cent.
This is boosted by cautiously bullish sentiments from the latest International Monetary Fund (IMF) report. "Improving vaccination rates worldwide provide hope for further reopening. Global recovery is supported by faster-than-expected growth in the United States and Europe, though it remains highly uneven with the gap widening between advanced economies and emerging market and developing economies," said Ms Natalia Novikova, the IMF Resident Representative in Singapore at a recent webinar organised by Maybank Kim Eng.
A comprehensive fiscal stimulus - nearly S$100 billion was spent in 2020, with another S$11 billion announced in 2021 - and a vaccination rate of around 80 per cent in late-September has put Singapore firmly on the road to economic recovery.
But what else is needed to truly rebound? Here are some takeaways from the IMF consultation report on Singapore for businesses here:
1. Upskilling and training workers
While resident employment is already above pre-pandemic levels, the intermittent lockdowns have contributed to a "sluggish and uneven" recovery, said Dr Chua Hak Bin, Regional Co-Head of Macro Research at Maybank Kim Eng.
He noted that employment growth has held up well for the sectors of healthcare and financial services, but contracted sharply for construction, retail, and hospitality. Maybank Kim Eng's latest economics report showed total employment (excluding migrant domestic workers) declined by 16,200 in the second quarter of this year due to the Phase 2 Heightened Alert measures, reversing the 12,200 increase from the previous quarter.
That said, Dr Chua expects employment to continue recovering with the economic reopening, with 50,000 jobs created on net this year.
The biggest change lies in the job landscape. Some sectors may not have the same type of roles left after recovery, which has displaced hundreds of thousands of workers, according to the report.
Reskilling will be crucial to help Singapore's workforce expand employment opportunities in new or growing industries like data analytics and IT, said Ms Novikova. As workers retrain and adjust to the technological shift, their newfound skills will spell better hiring prospects. For employers, this will open more options for hiring as well as opportunities to future-proof themselves against potential headwinds.
2. Embrace digitalisation for growth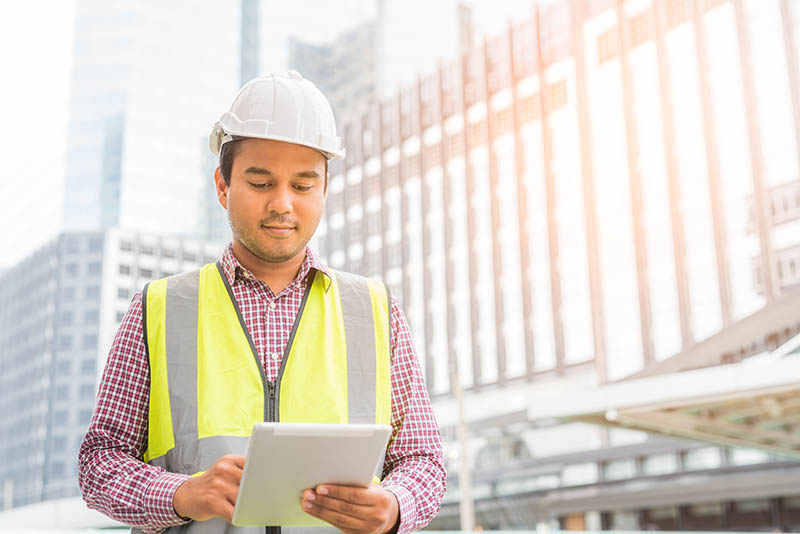 Digitalisation is the next frontier. While the adoption of technology has accelerated during the pandemic, this continues to be an area Singapore should focus on to boost its declining labour productivity, said Ms Novikova.
According to the IMF report, most service sectors in Singapore have experienced relatively low productivity growth in recent years, with the exception of communication, IT and financial services.
"Across countries, digitalisation led to higher productivity growth, and Singapore is at the forefront of digital usage," she noted. "Everyone in Singapore is ready and familiar with technology, so there are ways for SMEs to tap digitalisation for growth."
One way is through greater e-payment use. However, the report outlined that despite Singapore's well-developed e-payment infrastructure and a 60 per cent increase in Fast and Secure Transfers in 2020, cash use remains relatively high and entrenched.
Companies offering fintech solutions can address this gap in the market by making e-payment solutions more accessible for an increasingly digitalised world, while government policies could help enhance digital financial literacy, promote financial inclusion, and ensure healthy competition in the sector, added Ms Novikova.
3. Green opportunities
Tackling climate change has become a global imperative, including for Singapore, as Ms Novikova and Dr Chua discussed during the webinar. A rapidly growing sustainable finance industry in the Republic accounts for around half of the cumulative ASEAN green bond and loan issuances.
Making the critical pivot to sustainable practices can allow companies to transform their businesses for the future while tapping on opportunities in a budding green economy, said the report. The Green Plan 2030, announced in February this year, for instance, encompasses plans to help SMEs develop sustainable capabilities for growth.
"In the past few years, Singapore has made a step forward in its plans to become a green finance hub," said Ms Novikova. "This is a good opportunity for Singapore to support climate-friendly initiatives that can sustain economic growth over the medium-term."
Making good progress
With its economic recovery on track, Singapore has one of the strongest outlooks in the region this year. By taking steps to ready themselves for the future, businesses here can look forward to thriving in a post-pandemic normal - an economy that is green, digital, and more inclusive than ever.

the bottom line:
To transition into the post-pandemic world, businesses must embrace digitalisation and green growth.