With a spurt in online scams, cyber threats loom large in our day-to-day activities. While we cannot forgo shopping online, we can do better to recognise a phishing attack and avert disaster.
In light of the current Covid-19 situation, many of us are staying at home more often and using online channels to purchase essential items and perform banking transactions.
Cyber criminals often adapt to the current situation and take advantage of people's anxieties to develop enticing phishing lures. Scammers are also becoming increasingly sophisticated in the methods and techniques they use to steal information. At least S$633.3 million was lost by scam victims in Singapore in 2021, according to a report released by the Singapore Police Force.
Maybank customers can check out the latest scam alerts online to keep yourself informed of what's new. In addition, Maybank has rolled out enhanced safety measures since end January 2022 to lower the risks of online fraud. These seven safeguards include phasing out clickable links in SMSes and emails sent to you, revising the default threshold for local and overseas funds transfer notifications and delaying the activation of Secure2u (digital token) by at least 12 hours.
Maybank Singapore's Virtual Banking team shares tips on how you can stay vigilant as well as protect yourself and your loved ones from scams.
1. Job Scams
According to the Singapore Police Force, job scams were the most common scam in 2021 with 4,554 cases, up from only 132 cases in 2021. Such scams often lure victims by promising high commissions for easy tasks that can be done remotely. These tasks could vary from buying and selling movie tickets or placing orders through unverified apps to simply liking social media posts. The victims are then asked to make payment and find themselves unable to withdraw the purported commissions.
Never trust dubious job advertisements that promise high returns for little effort and always verify the legitimacy of the organisation mentioned. You should also never download unverified applications or transfer money to strangers.
2. Phishing scams
The latest phishing scam tactic involves victims receiving an SMS from scammers posing as a bank. The messages claim that the user's account has been suspended and instruct them to click on a fraudulent website mimicking the bank's website, to key in their banking credentials. There have also been recent cases of scammers advertising fake bank hotlines on Google to mislead customers.
To prevent this, you should always ensure that you are on the bank's official website and banking applications. Never click on any URL links or numbers in unsolicited messages and emails.
3. Impersonation scams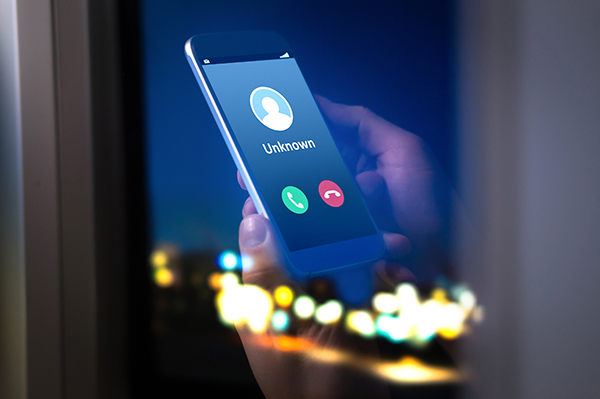 Online and phone scams are on the rise. Beware of scammers who purport to be staff from local telecommunication service providers or officers from government agencies offering technical support. No telecommunication service provider or government agency will request for your personal details or access to your online bank account over the phone or through automated voice machines.
When you receive unsolicited calls, do not panic and do not follow instructions to install applications, type commands into your computer or log onto your online banking accounts. You should call the official hotlines to verify the caller's authenticity. It is also a good practice to call a trusted friend or consult a relative before you act on such instructions.
4. E-commerce scams
In 2021, e-commerce scams were one of the top 3 scams with 2,707 cases. Scammers leverage Covid-19 themes as phishing lures to steal information and credentials.
Other popular items include electronic products such as game consoles and mobile phones. Once the payment has been made, the scammers become uncontactable and the goods are not delivered.
Before making a purchase, read the reviews and ratings to check on the retailer's credibility. Use reputable e-commerce platforms which release payments only after the buyer has confirmed receipt of the delivery. Do not make advance payments to the retailers using alternative payment methods which are not usually used on the respective e-commerce platforms.
Tips to keep yourself safe:
• Call Maybank immediately at 1800-MAYBANK (1800-629 2265) or (65) 6533 5229 (Overseas) and press STAR *1 if you notice any unauthorised transactions made to your account(s) or if you suspect that you have been a victim of fraud.
• Key in https://www.maybank2u.com.sg/ directly to ensure that you are visiting Maybank's official website.
• Follow the golden rule of not disclosing your Personal Internet Banking username, One-Time Password (OTP), security token approval, banking account or credit/debit card details to anyone.
• Always verify any dubious calls, emails or text messages with official sources.
• Ensure that your contact details such as your mobile number and email address are updated with the bank so that you are notified of your account activities in a timely manner.
• Do not respond or click on any links or attachments from unknown sources or suspicious email senders.

the bottom line:
Everyone is a target - always check before you reply.