With their sharp instincts and equally sharp eyes, you can count on these two men to spot fishy business over the banking counter.
Putting their training to good use, Assistant Service Manager Muhammad Hilmi (right) and Senior Customer Service Officer Muhammad Mahadi (left) from Maybank@Woodlands888 branch saved a customer from having her heart - and bank account - broken by an online fraudster.
For their vigilance, they were presented with the Community Partnership Awards (Individual) by the Commercial Affairs Department (CAD) in 2020. Maybank was also one of the 15 organisations which received the Community Partnership Award. The duo, with over 27 years of experience at Maybank combined, share more about their first-hand "superhero" experience at the bank.
Q: Tell us more about the love scam the two of you helped to uncover in late 2019.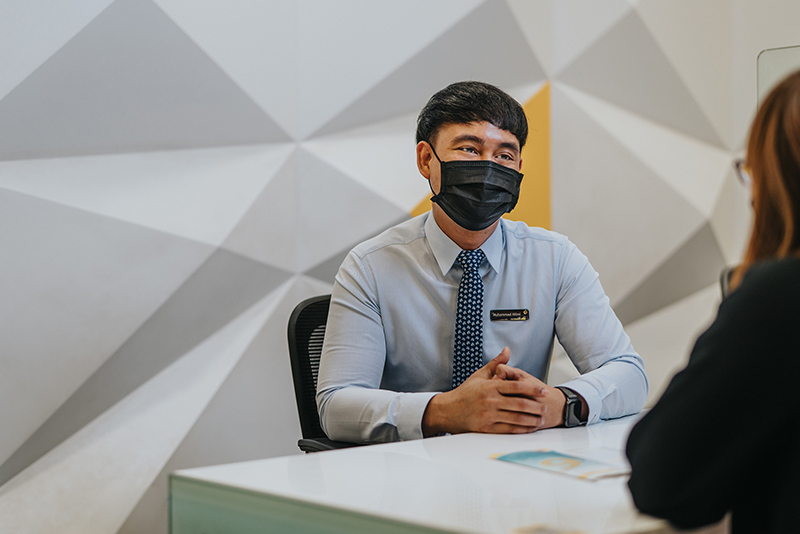 Mr Hilmi: I remember a lady in her 30s had walked into our branch to apply for a telegraphic transfer to Maybank Malaysia. But from her body language alone - she was very fidgety - we could immediately tell that she was very nervous.
We proceeded to ask more about the recipient. But when probed further, her responses began to lose coherence and she was unable to clearly establish the relationship between her and the recipient.
When we asked for documentation proof, that was when she showed us her WhatsApp conversations with a man. We read some of the messages and established that the man had offered to marry her. He also asked her to remit money to him via another person's Malaysia account. She revealed that she had known the man through Facebook just a few days prior.
As these were typical tell-tale signs of a possible scam, we declined her remittance request. She became upset and distraught, and it looked like she was afraid that the person she was communicating with would threaten her or cause harm to her. So we tried to calm her down and explain that love scams have been happening in Singapore and advised her to lodge a police report.
Q: How did you feel after the incident?
Mr Hilmi: There was a sense of gratification in knowing that we were able to play our part in raising awareness on scam cases happening in Singapore. It is our responsibility to educate customers and our families too.
Mr Mahadi: I shared the experience with my family, close relatives and friends too, so that they can learn to protect themselves from scams.
Q: How do you spot a love scammer?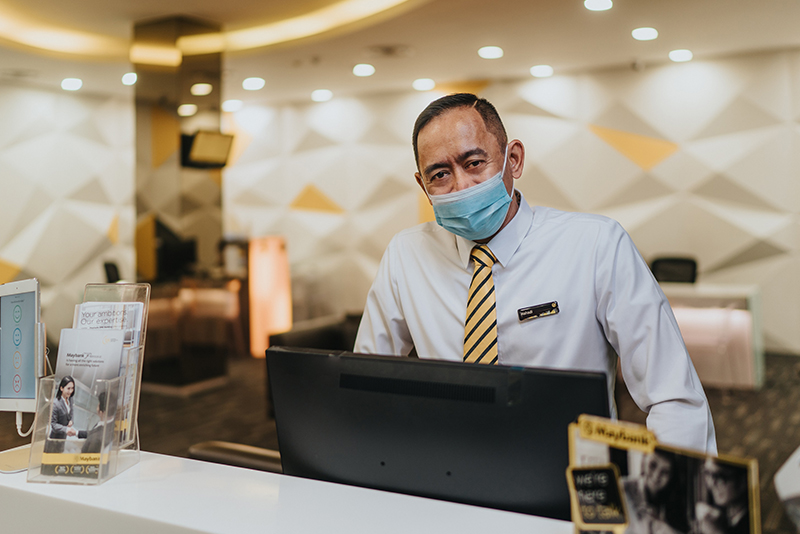 Mr Hilmi: In our line of work, Know-Your-Customer (KYC) processes are essential. We probe customers with questions to find out more about the purpose of the transactions and ask for documents to support them.
Common tell-tale signs include the customer befriending strangers on Facebook, Instagram and other forms of social media. Paying for customs fees (because there are overseas spoof calls that mimic Singapore-registered numbers or phishing websites) is also another tell-tale sign of a scam. The bank regularly updates us on new kinds of scams. These can be very creative nowadays, with some scammers even impersonating government officials.
Mr Mahadi: You can often tell from the way customers present themselves by observing their confidence level. Some of the common indicators are when they display nervousness, are unable to answer our questions logically or make up excuses.
All bank staff are required to undergo basic compliance training with annual refreshers, but on-the-job learning is the best way to pick up these things.
Q: What do you do when you suspect that a customer might be a victim of a scam?
Mr Mahadi: It's not a rule, but we prefer to break the news gently because sometimes it can be hard to accept. We will first inform the customer about the common scams in Singapore and warn them of the repercussions of falling prey to scams. We then make a careful decision to reject the transaction and alert CAD. We will also inform our management as per existing protocol.
Q: Have you or someone you know been targeted in a scam?
Mr Hilmi: My mother almost became a victim in an e-commerce scam. She did not have an account with this specific e-commerce platform but had received a private message from her Facebook friend saying that she had won some money in a contest. She was asked to provide the one-time password of her internet banking account.
When we checked, her friend claimed that she did not send her any private messages. I took my mother to the police station to file a report.
Q. In five words, what is your advice for someone who might be vulnerable to such scams?
Mr Hilmi: Know who you're dealing with.
Mr Mahadi: Always safeguard your personal details.