In the years ahead, ASEAN will be buoyed economically by its rising middle-class and digitally literate youth and investors stand to reap the rewards.
IIn the words of French philosopher Auguste Comte, "Demography is destiny". If that is the case, ASEAN's destiny looks to be a bright one.
By 2050, the Southeast Asian bloc is set to become the fourth-largest economy in the world, moving up from fifth place to overtake economic powerhouse Germany. This is only the latest chapter in the ASEAN growth story. Since its founding in 1967, ASEAN nations have seen millions of people lifted out of poverty by near-constant economic growth.
In today's context, that growth may be accelerating. The world is continuing its advance into the digital era, with more businesses than ever going online. ASEAN's digitally savvy youth and strong domestic consumption fuelled by its rising middle class put it in good stead to reap the demographic dividend.
But this will not be served on a silver platter. Southeast Asia remains one of the most diverse regions in the world, with over 1,200 languages spoken by its vast population of 655 million people. Finding common ground amid linguistic, cultural and economic unevenness will be a difficult task, especially for businesses looking to tap different markets.   
Still, investors have reason to be optimistic.
ASEAN's young blood
It is no secret that ASEAN's population is overwhelmingly composed of youth. A whopping 61 per cent of the region's inhabitants, which amounts to some 383 million people, are under the age of 35.
The median age in Southeast Asia is also low, standing at 30.2 compared with 38.4 in China and 44.1 in Europe.
This group of under-35s will play a critical role in ASEAN's economic aspirations. As they continue to mature and rise through income brackets, many of them will be looking to make their own first purchases domestically, be it a new pair of shoes or the latest luxury gadget.
Their purchases will add up big, particularly for online businesses. Many under-35s belong to a new, tech-savvy generation, unafraid of using technology to not only shop, but also to bank and access healthcare.
This is already happening in countries like Indonesia, Thailand and Vietnam, where digital banks have set up shop.
Instead of travelling to a brick-and-mortar branch, customers can now access a suite of banking services simply by opening an app. It is a win-win situation: more customers in remote areas get access to banking services, while banks get to penetrate untapped markets with ease, and with lower overheads.
Unevenness could trip up the region
Southeast Asia may be more or less unified as a single trade bloc, but there is a stark difference in the fortunes of different countries.
In 2021, the average per capita income level in Singapore stood at approximately US$59,785 (S$82,140). This was more than 40 times the average per capita income level in Myanmar, which came in at about US$1,286 (S$1,766).
Such economic diversity undoubtedly poses a challenge to companies, as it affects how much and how fast a business can scale in the region. It is an additional limiting factor on top of local laws and regulations that are often complex and lacking in harmony across different jurisdictions.
There have been efforts to harmonise regulation in areas such as through the use of artificial intelligence (AI). The upcoming ASEAN AI Guide, for instance, is expected to produce a set of guidelines to help individual ASEAN nations formulate domestic policy when it comes to cutting-edge technologies, such as ChatGPT.
Still, such guidelines are non-binding – reflective of ASEAN's approach which remains characteristically sensitive to cultural differences.
It is worth noting that in the long run, maintaining regulatory flexibility could lead to innovation. Businesses benefit from reduced compliance burden, which leaves them free to experiment within existing parameters.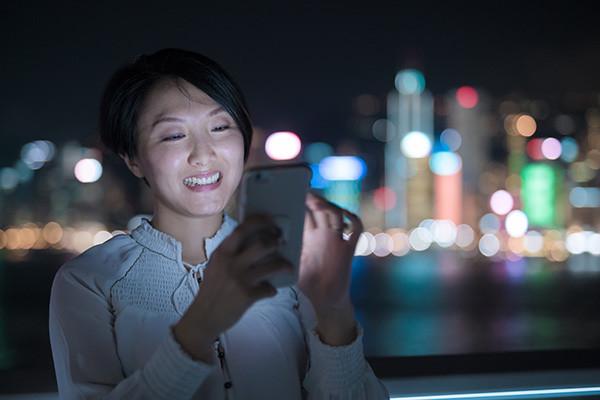 Maybank's billion-dollar investment
With a presence in all 10 countries in ASEAN, Maybank is well-positioned to help its clients benefit from the bloc's economic growth.
Most recently, in 2022, the bank announced that it would be investing up to RM4.5 billion (S$1.3 billion) in the region over five years, with the aim of expanding its business presence and technological capabilities.
Speaking to news outlet CNBC on the sidelines of the Maybank Invest ASEAN Conference earlier in June this year, Maybank Group's President and Chief Executive Officer Dato' Khairussaleh Ramli said, "We know that in ASEAN, the population is growing in affluence. We know that there is huge diversity in terms of economic activity. And we know that there is a huge population of about 660 million people.
"If we stay the course, and understand what our customers need and what sort of solutions we need to provide for them, we think we will grow with them over the years." 
To that end, Maybank will also be placing a heavier emphasis on sustainability-first practices, both within the bank and in the wider ecosystem. This will be especially crucial in the coming years, as the energy transition gains momentum in ASEAN and worldwide.
Businesses themselves must be prepared to manage vulnerabilities and seize new opportunities, in light of growing geopolitical risks and global fragmentation, said Mr Khairussaleh at the conference.
One thing is clear: there is plenty to look forward to when it comes to ASEAN. Strong demographic factors will give the region an edge, especially in light of macro trends like digitalisation and sustainability.

the bottom line:
The coming years will see strong ASEAN growth as the region begins to reap its demographic dividend, which is a positive sign for investors in the bloc.