ASEAN is riding the wave of China's growing economy, but it should remain alert, agile and aware as it navigates a future fraught with uncertainty.
In the second half of 2022, the Chinese Communist Party (CCP) will convene its 20th Party Congress - possibly the most important political event for China in this decade, and one that will be watched very closely by the rest of the world.
Observers expect a major leadership shakeup, where the outcomes will shape the country's trajectory in the years ahead. 
This event is a particularly important one for ASEAN, given China's tremendous influence in Southeast Asia. And regardless of what happens, it is undeniable there will be implications for the region's policies, economies and development.
Speaking at Maybank's Invest ASEAN 2022 event in June this year, Dr Tan Kong Yam, Professor of Economics at Nanyang Technological University (NTU), noted that ASEAN countries so far have been the "chief beneficiary" of China's economic transition amid changing geopolitical dynamics and supply chain disruptions.
The regional bloc has benefitted from the global supply chain shift thanks to its favourable cost structures. The challenge now is to remain alert to change and nimble to adapt, rather than slip into complacency, said Dr Tan.
An uncertain world order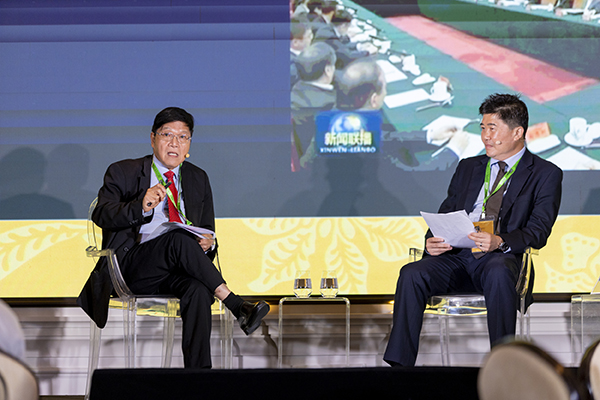 Invest ASEAN 2022
It is clear that a large cloud of uncertainty hangs over the world, driven by developments such as the COVID-19 pandemic and the Russia-Ukraine war.
Yet China's responses to these developments have only thrown up questions about its place in a shifting world order - issues that ASEAN needs to pay close attention to.
The Russia-Ukraine conflict has seen China play both sides, for example, Dr Tan noted. While China has sought to take a neutral stance, calling for a peaceful solution, it has also yet to condemn Russia's actions.
Domestically, its strict zero-COVID policy and tightened regulations on growth sectors, particularly technology, have dented the confidence of foreign businesses and investors. Many remain worried that China's policy U-turns and state-controlled business interests could obstruct growth and opportunity.
That said, Dr Tan believes that having been the biggest beneficiary of globalisation in the last 40 years, China is also unlikely to undermine it. As long as China keeps expanding its economy, it will bring ASEAN countries along for the ride.
Bright spots
Even as China moves into a new era, there will be new pockets of opportunity. Its drive towards technological independence, for one thing, will help uplift the region.
Dr Tan said that it will likely take another 10 to 15 years before China catches up with the technological capabilities of the US. But the country's strategic thinking in up-and-coming areas such as environmental, social and governance (ESG) will put it at the forefront of innovations the world needs for the future.
This includes focusing on electric vehicle (EV) manufacturing instead of pushing to compete with long-time automotive combustion engine players such as Toyota and BMW.
China also leads the world in key sustainability metrics such as wind and solar energy. The National Energy Administration notes that China's total renewable energy capacity exceeded 1,000GW in 2021, a total of 43.5 per cent of the country's total power generation capacity.
As China's largest trading partner, there is much for ASEAN to gain from a greater focus on such innovation-driven capabilities in the region.
Already, China-ASEAN relations have helped realise rapid developments in areas such as digital connectivity, e-commerce and smart cities, among others. The Regional Comprehensive Economic Partnership (RCEP) Agreement, which entered into force in January 2022, is poised to accelerate these exchanges and mutual benefits.
Find balance, stay nimble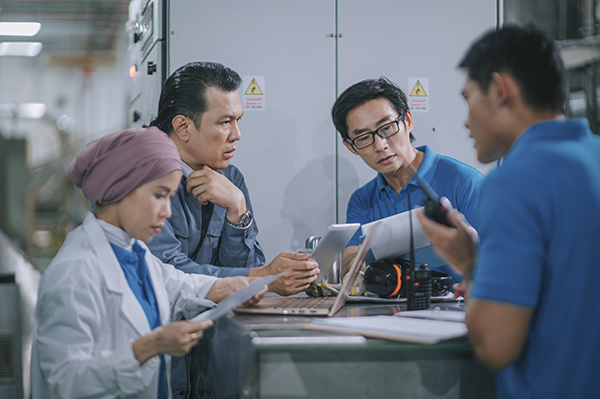 But growing too close to China could also spell challenges. One risk that ASEAN economies face, said Dr Tan, is its increasing dependency on China's actions and performance.
He cited World Bank econometric estimates that depicted how a 1 per cent point slowdown in China's Gross Domestic Product (GDP) could result in a GDP dip of 1.3 per cent for Singapore, 0.8 per cent for Malaysia, 0.6 per cent for Indonesia, 0.5 for the Philippines and 0.4 per cent for Thailand.
Tensions in the South China Sea also show that the relationship some ASEAN countries have with China has never been simple.
ASEAN will need to learn how to balance the risks and opportunities in the face of an increasingly assertive China, said Dr Tan.
To this end, it is crucial that ASEAN finds a balance in its relationship with China, and also with the rest of the world. "It is in the interest of ASEAN to have US, Japan and other countries balance up as investors," Dr Tan added.
"ASEAN has to be careful not to trip on her high heel," he said, pointing to how prior to the rapid elevation of the regional bloc's relations with China over the past decade "nobody bothered to ask her to dance".
China's growing influence in the region is inevitable. And countries in the region must continue to learn how to balance their interests and needs against a growing power. In the age of elephants, the rabbit, with its nimble feet, lives to fight another day.