The U.S. Federal Reserve has ended its pandemic-era stimulus and is turning hawkish to control inflation. This could impact Asean's currencies, exports, growth and more.
The United States' (U.S.) unwinding of its monetary stimulus is triggering wide-spread repercussions for global markets.
An era of easy money, known as Quantitative Easing (QE), has ended. The U.S. recently reversed its asset-buying programme, which had expanded its balance sheet to almost US$9 trillion in order to support the pandemic-hit economy, and embarked on a series of sharp interest rate hikes to tame inflation.
For Southeast Asian economies, today's conditions which include aggressive U.S. interest rate hikes and a strengthening greenback, may even feel uncomfortably similar to that preceding the 1997 Asian Financial Crisis.
The good news is that Asean countries are in a much stronger position now to ride out the Federal Reserve's (Fed) monetary tightening than they were over two decades ago. So it is unlikely that we will see a replay of the massive capital outflows and currency depreciation that plunged the region into crisis in 1997.
That said, the Asean region - which is the U.S.' fourth-largest trading partner - is still vulnerable today to the impact of the Fed's efforts to pull off one of the most rapid shifts in monetary policy in decades. This impact will be felt in terms of economic growth to trade, currencies and inflationary pressures.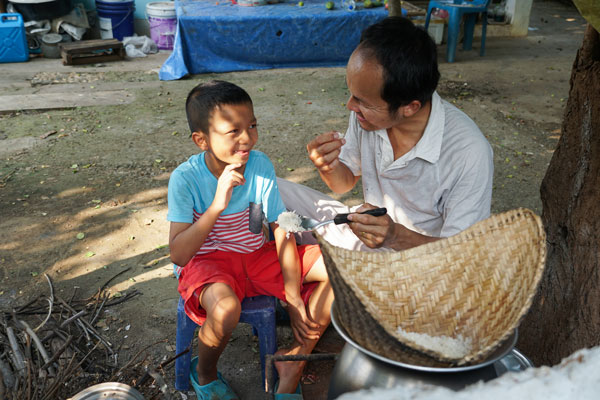 Economic downturn
The world has been bracing for market volatility for months, as the Fed raised the benchmark overnight interest rate from near-zero in January to about 3.25 per cent (as of Oct 4). That rate is expected to reach 4.6 per cent by early next year, according to Reuters' estimates.
Although five out of nine US recessions since 1960 ensued after aggressive Fed tightening cycles, the Fed hopes that this rapid tightening cycle will tame inflation without dampening consumer sentiment, corporate growth and employment so much that it triggers a hard landing.
Nonetheless, there is reason not to be overly pessimistic as the U.S. economy is cushioned by labour shortages in reopening sectors and relatively healthy household and corporate balance sheets, with any recession likely to be shallow rather than deep according to Maybank economists.
The impact of any U.S. recession on Southeast Asian economies appears limited, thanks to a partial decoupling between the U.S. and the region. One exception is Singapore however, which may be more heavily affected by a U.S. slowdown, as its GDP has a higher correlation to the US, according to Maybank IBG Research estimates.
Still, Asean as a whole is enjoying an economic reopening boost: tourism and consumer demand are recovering and yet to return to pre-pandemic levels. Strengthening intra-ASEAN trade is also helping to offset weaker trade with the US and European Union.
Asean economies as a "defensive harbour"
Southeast Asian economies are also benefiting from a reconfiguration of global supply chains and rising influx of foreign direct investment.
Geopolitical tensions and lockdowns in China, where dynamic zero-COVID policies are likely to remain in place in many cities ahead of key political meetings in November, have prompted some western companies to diversify their manufacturing bases. They have shifted from Chinese factories to markets like Vietnam, which has forecast its exports to rise 9.46 per cent this year, boosted by free trade agreements and new investments from various western economic partners.
Meanwhile, net resource exporters like Indonesia and Malaysia are benefitting from elevated energy and commodity prices. Stronger commodity exports helped to lift second-quarter GDP growth for Indonesia, which rose 5.44 per cent year-on-year, and Malaysia - which expanded 8.9 per cent.
All this has prompted Maybank Macro Research Regional Co-head Chua Hak Bin to say in a research report that ASEAN is "emerging as a defensive harbour". The research team has forecast GDP growth of 5.3 percent for Asean economies - excluding Singapore - in the second half of this year and 4.9 percent for 2023.
More volatility ahead for Asean currencies and liquidity flows
Compared to recession risks, Asean currency weakness against the dollar is seen as a greater concern for the region in the near term.
The US dollar has been soaring, driven up by tighter US monetary conditions. The greenback hit a 24-year record high in September. It has retreated slightly in mid-October but remains near record highs, as more capital flowed to the US. This is in turn driving Asian currency weakness.
Meanwhile, the Malaysian ringgit fell to a 24-year low against the U.S. dollar in mid-September and the Vietnamese dong fell to a 29-year low, pushing its central bank to raise its interest rates by a full percentage point to stabilise the currency.
Overall, central banks in the region have been forced to hike rates to keep up with the Fed's tightening, which will eventually weigh on growth.  Foreign reserves are also being depleted they intervened to defend the currencies' stability.
Meanwhile, the weaker local currencies have resulted in Southeast Asian domestic-oriented businesses struggling with higher costs of imported raw materials or components from the U.S. Consumers will also suffer from the higher cost of living. There is, however, a silver lining: Southeast Asian exporters selling goods to the US can potentially earn more and benefit from pricing their goods more competitively due to their weaker local currency.
Brace for turbulence ahead
More uncertainty lies ahead for Asean economies, as it is unclear when the Fed will retreat from its hawkish stance.
The U.S. dollar may only weaken when the Fed finally switches its focus from taming inflation to supporting growth. However, this could take time as inflation is becoming sticky with higher wages driving services-related inflation even as goods prices retreat on normalising demand and supply chains. 
Still, Asean economies are more resilient today. Not only are they benefitting from a reconfiguring of global value chains, but they are also taking early policy steps to shield their currencies and economies from the fallout of the U.S.' monetary tightening.
For now, investors will have to sit tight as macroeconomic challenges exacerbate volatility and downturns in global asset markets. In light of this, buffering your portfolios to protect against the downside risks in the near term is prudent. There are also still merits to staying invested in a well-diversified portfolio to win longer-term gains. Following Maybank's Investment Insights and Monthly Market Research can also help investors position their portfolios and businesses for the Great QE Unwind - and beyond.

the bottom line:
The end of an era of easy money in the U.S. will inevitably impact Asean currencies, exports and growth. But Asean's partial decoupling from the U.S. as well as its growing role in global supply chains have boosted its resilience and growth prospects.