Where $1 million used to be an adequate retirement nest egg, longer lifespans, changing lifestyles, and the rising cost of living mean it may no longer be the case today.
A million dollars. For years, Singaporeans have seen this figure as an aspirational benchmark for retirement. It remains a great accomplishment, but the sobering reality today is that it may no longer be enough.
Singaporeans are having longer lifespans - living to 100 years old is becoming a real possibility thanks to better healthcare and technology - while the cost of living continues to rise. This means $1 million in savings may not go as far as it used to in retirement.
Some factors will affect this: lifestyle (some may prefer to be frugal while others are ready to splurge after decades of saving), significant shifts in spending (in healthcare, for example), or unpredictable events.
Let's look at how far $1 million can last three different retiree profiles - let's call them Alex, Ben, and Chris, who are living in varying scenarios. The numbers are based on these statistics:
• The nominal median income for Singaporeans and PRs was $4,534 in June 2020.
• The average Singaporean household travel expenditure per month is $340, according to the 2018 Household Expenditure Survey.
• The average monthly Singaporean household food and groceries expenditure is about $1,199.
• The median household transportation expenses per month in Singapore is about $781.
Alex: Shop and Save
Monthly expenditure: $4,500
Alex likes to live comfortably within his means - a monthly budget of about $4,500. He eats out on most days and keeps his monthly food expenditure to just over $1,000, satisfying his palate with hawker fare or the occasional high tea.
He depends mostly on ride-hailing services for his daily transportation needs, and occasionally the MRT or the bus.
When it comes to holidays, Alex likes to treat himself to one big year-end vacation, usually to Europe or the United States. An alternative would be to travel to multiple destinations across Asia, which equates with several smaller trips.
A nest egg of $1 million will last him about 18 years and 6 months.
Ben: The Super-Saver
Monthly expenditure: $2,750
As a big believer in prudence, Ben spends around $2,750 a month. Cooking at home takes precedence over eating out as it allows him to spend as little as $200 per month on food. But deals and discounts open up his options to food deliveries and takeaways.
Public transportation is his best friend. After all, it's easy enough to get around anywhere in Singapore with its world-class transport system - and self-discipline.
Travel-wise, Ben prefers to take shorter sojourns closer to home, around Southeast Asia. He switches it up with a trip further out once every few years.
A nest egg of $1 million will last him around 30 years and 4 months.
Chris: Living the carpe diem life
Monthly expenditure: $5,600
Chris is not afraid of spending. The self-proclaimed foodie loves to wine and dine, and gets particularly excited when it comes to checking out new restaurants. He gets around by driving himself, or by taxi, if he has to.
Every year, he packs his suitcases for a couple of luxury holiday trips per year - such as to Italy or Peru - mostly to uncover new gastronomic experiences.
A nest egg of $1 million will last him close to 15 years.
Dealing with unpredictability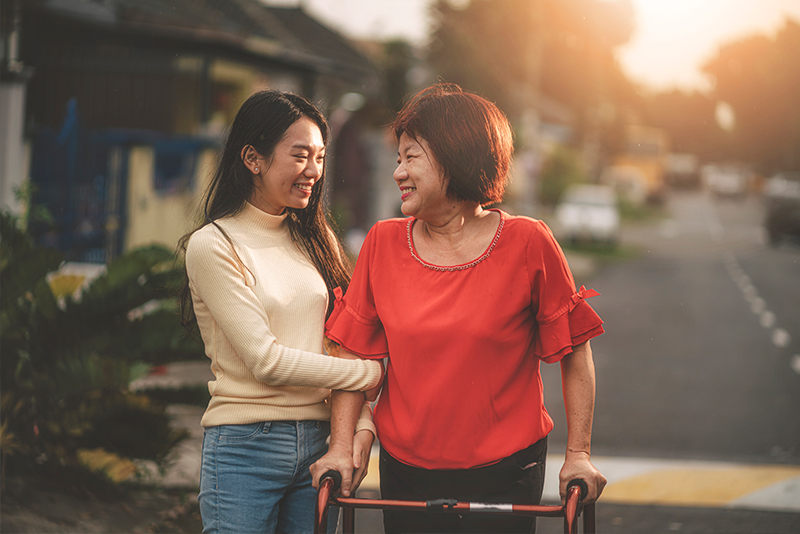 It is key to note that all three scenarios are but a simplistic snapshot of what retirement could look like. They do not take into account inflation, as well as the unpredictable - unexpected events that could take any shape and form.
For instance, if Alex suffers a bad fall in the shower that results in spending tens of thousands on a hip replacement surgery, the speed at which his $1 million is being depleted will accelerate significantly. Changes to the interest rate on CPF accounts, now at 2.5 per cent per year, may also impact expenditure.
But whether it is 15 years or 30 years, it is clear that $1 million in savings may not go as far as it used to. Ultimately, the key to retiring well lies with you. To ensure your money can sustain the well-deserved retirement life that you want, planning ahead is always the first step. And you don't have to plan your retirement alone. Do it with the help of experts at Maybank.

the bottom line:
While the reality is $1 million in savings may not last that long in your golden years, you can make it count by planning early.