Could CareShield Life be a vital piece of the retirement puzzle? Let's take a look.
After decades of hard work, you are all set for your dream retirement. Carefree days await with exciting plans to kickstart the next chapter of your life, whether it be travelling the world or pursuing your interests.
But a peaceful retirement could turn chaotic very quickly should a mishap happen – particularly where your health is concerned. One of the worst-case scenarios? Long-term incapacitation.
Enter CareShield Life. Rolled out in 2020, the national long-term care insurance provides monthly payouts in the event of severe disability that leaves one unable to perform daily tasks such as toileting and feeding.
Currently, it automatically covers Singaporeans and permanent residents born in 1980 or later, along with those born between 1970 and 1979 who are insured under the ElderShield 400 scheme and are not severely disabled.
But with the scheme remaining optional for those born in 1969 or earlier, here is a question worth pondering for those who are not covered: Is CareShield Life worth taking up?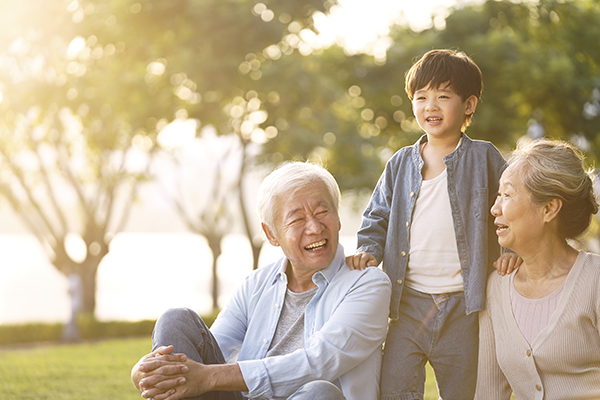 Lifetime coverage without feeling the pinch
Three benefits make a compelling case for doing so.
First, CareShield Life covers you for life, after payment for all premiums has been completed. This happens once the insured turns age 67 or 10 years after joining the scheme, whichever is later. Should a mishap happen, the scheme can alleviate financial concerns – especially when regular paychecks are no longer coming in.
The scheme also covers you worldwide. This means you can make claims and receive payouts no matter where you are. 
Second, if you have hardly utilised funds from your MediSave all these years, you can use the account to fully pay for your CareShield Life premiums, with your retirement savings remaining untouched. This way, you won't feel the pinch of the extra expense.
If required, you can also tap on your family members' MediSave to pay for their annual premiums. This versatility in making payments makes the scheme an assuring one.
Finally, there are attractive incentives for elders to join CareShield Life ongoing. For example, those not automatically covered by the scheme will get incentives of up to $2,500 if they enrol by December 31, 2023, with Merdeka and Pioneer Generation citizens receiving additional participation incentives of $1,500.
If you ever find yourself unable to pay for the premiums, there is also the option of applying for Additional Premium Support. Having such incentives and support ensures that you will never lose your coverage, providing much-needed security in your twilight years.
Fixed payouts, higher premiums
On the flip side, there are two things that you should take into careful consideration.
The first is receiving fixed payouts. While CareShield Life offers increasing payouts annually to those born in 1980 or later, this does not apply to those aged 67 or older who join the scheme. Instead, monthly payouts are set at $612. For those who need more support, relying on CareShield Life alone may not be enough.
Second, there will likely be a need to fork out more for premiums for some groups of seniors, who have to pay a catch-up component on top of a monthly base premium for 10 years.
This applies to groups like existing ElderShield 300 policyholders and those not insured under ElderShield. For them, CareShield Life may not be the most cost-effective scheme in the long run.
When it comes to opting for CareShield Life, weigh the benefits against the costs. Do your long-term planning and see if the scheme is indeed the right one for you. 

the bottom line:
You would not want to worry about your long-term care bills if you become disabled in your retirement years or even earlier. CareShield Life could be what you need for a complete ease of mind.