"Untouchable until retirement." Most Singaporeans have this conception of CPF funds - but are they right?
Contrary to popular belief, citizens can access a portion of their CPF and use it for certain investments - provided they meet a set of criteria. Enter the CPF Investment Scheme (CPFIS). This is where CPF monies can be worked harder to potentially build a bigger nest egg.
The CPFIS presents an attractive option for savvy investors to earn better annual returns on the 2.5 per cent and 4 per cent interest rate on the Ordinary Account (OA) and Special Account (SA) respectively.
Like all investments, there are risks involved. However, with proper planning, the scheme offers an easy gateway to those who wish to reap more from their CPF without using cash up front.
Invest without cash on hand
While the SA interest rate is higher than OA's, transferring money from OA to SA only goes one way. That is, once money is shifted to the SA, it cannot be used to pay off education and housing loans - this is only available to OA funds.
Here, tapping the CPFIS to grow your OA may prove a shrewd move. In fact, both OA and SA can be used to invest. And the biggest draw? You do not have to fork out cash.
But investors have to meet these criteria before they can embark on their journey:
- They must be at least 18 years old
- They are not an undischarged bankrupt
- They must have more than $20,000 in their OA and/or have more than $40,000 in their SA
- They will need to take a Self-Awareness Questionnaire
There are also other fences to ensure that CPF members invest their monies safely. For example, you cannot invest the first $20,000 in your OA. In addition, you can only invest up to 35 per cent of your investible savings in stocks or funds, and 10 per cent of it in gold or gold-related investments.
Investible savings refer to the sum of your OA balance and the amount of CPF withdrawn for investment and education or housing.
That said, CPFIS is not for people who want quick gains. One of its biggest caveats is that all returns go back to your accounts, so invest with the future in mind to avoid squandering crucial funds. The Government has also made investing with CPF more attractive by removing sales charges and further reducing wrap fees from 0.7 per cent per annum to 0.4 per cent per annum in October 2020.
Do your due diligence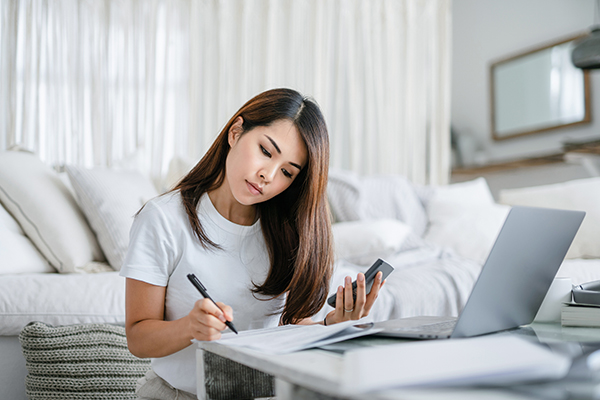 Now that you're all set, take note that there is no free rein over what you can invest in - you can only purchase products that have been passed by the CPF. There are also differences between the types of assets that the OA and SA can invest in.
Savings from SA cannot be used to buy high-risk investment products, but those in OA can be used to purchase investment products regardless of their risk profile.
A word of caution: while the Government has screened the funds, it does not eradicate any investment risks - you may earn less than the 2.5 per cent guaranteed interest for OA. And in today's low interest rate environment - as at April 13, the six-month Singapore Interbank Offered Rate stood at 0.59 per cent - that risk-free return may be safer.
If you remain keen to invest, arm yourself with ample research before diving in. Having a diversified portfolio across various financial instruments will also help minimise risks. And when you finally take the leap, be prudent to save enough money to pay your loans and enjoy a decent retirement fund. If unsure, you can always reach out to your friendly financial advisor from Maybank Singapore.

the bottom line:
You can accelerate the growth of your CPF funds by investing - but do so only after you have done your homework.