For retirees and near-retirees, getting insured to cover the costs of healthcare is important, but is it worth it? Here's a breakdown of what to consider.
It is true that when you are young, insurance is cheaper. And as you age, premiums will rise. But is it too late for someone in their 60s to buy insurance?
The short answer is no.
Life insurance such as medical expense, critical illness and long term care are the basic types of insurance one should have.
For one thing, the older one gets, the higher the risk of contracting illnesses, and setting aside a sum of money for health-related expenses is important. Owning insurance makes sense in the long run as it will cover at least part of this expenditure.
The fear of cancer, for instance, is not unfounded. It is estimated that one in four people in Singapore may develop cancer in his or her lifetime, with treatment costs ranging from S$8,000 to S$17,000 per month, depending on several factors. That's double or more than the median monthly income of Singaporeans at S$4,680.
Premiums may grow with age but choosing an appropriate policy which suits your needs can make buying a life insurance the right move, no matter your age.
Here are some things to consider:
1. Type of coverage you need
Not all insurance policies are created equal. The amount of coverage depends on the plan you choose. You should buy a plan that meets your needs, so you should consider what you would like to be covered for and whether you can afford the plan in the long term. The level of care you choose will directly affect costs. Do you want to be able to choose your amenities, doctors and level of care?
Now you might be thinking: Can I just stick to my Medishield Life plan? All Singaporeans have a basic insurance plan in the form of Medishield Life. But it only covers a portion of the costs for hospitalisation at B2/C-type wards in public hospitals. If you want a more comprehensive coverage, you will need an Integrated Shield Plan (IP).
IP can provide additional coverage for hospitalisation in A/B1-type wards in public hospitals or private hospitals. In some instances, you can also choose your doctors.
2. Cost and affordability
There are a variety of health insurance plans that provide differentiated coverage for public hospital wards and private hospital wards, with the latter being more expensive.
What is often not said upfront is exactly how much these premiums will increase, which could add up year after year. It is therefore important that you purchase IP plans according to your ward preferences to avoid paying higher premiums for coverage you might not need.
That said, while the premiums may be higher compared to what you could've gotten at a younger age, the cost of treating a major illness can be significant too. The key is to look for an option that caters to your health needs without burning a massive hole in your wallet.
3. Pre-existing medical conditions and exclusions
Consider if you would like to have coverage for chronic diseases like cancer, which may come with higher premiums. However, certain insurance companies may not offer complete coverage for applicants with these underlying conditions or other illnesses. It would be useful to reach out to your financial representative for a thorough discussion on which plan is suitable for your needs.
Take, for example, someone with high blood pressure, the insurance policy offered may contain exclusions for coverage of cardiovascular-related conditions, or the insurance company may even reject them outright. In some cases, the insurance company may impose the client with a premium loading, an additional premium on top of the standard premium to pay, as he is deemed "risky to insure".
4. Maximum entry age for insurance policy
For most insurance companies in Singapore, this is set at 75 years old. But there are a few with a higher maximum entry age.
5. Protecting your loved ones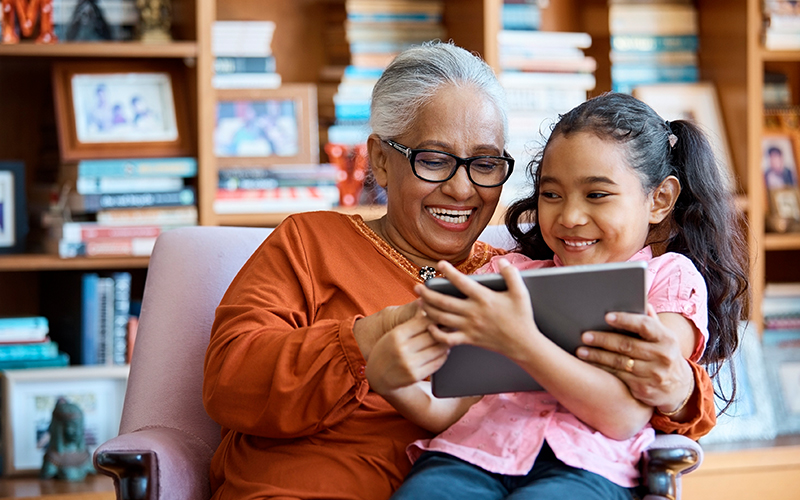 Falling ill has a significant impact on your loved ones. Check if the insurer provides riders, or additional benefits, to ensure that your family is also protected even in the event of a major illness.
Etiqa's Essential Cancer Care plan, for instance, offers payout for all stages of cancer - with 50% sum insured upon diagnosis of early and intermediate stages of cancer and 100% sum insured upon diagnosis of severe stage cancer. Upon the diagnosis of severe stage cancer, Essential Cancer Care further provides additional monthly payouts of 1% of the sum insured for 12 months.
Look out for plans that let you take care of your loved ones or ensure that your retirement savings plans can stay intact.
Stay covered for longevity
All in all, it's never too late find a health insurance plan that works for you. With everyone living longer lives, some form of coverage is better than none at all.

the bottom line:
No matter your age, it's always wise to stay protected with an insurance plan that suits you.