The Majulah Package is a new government initiative aimed at boosting the retirement and healthcare savings of Singaporeans born in 1973 or earlier.
Targeted at "young seniors" – those currently in their 50s and early 60s – it seeks to encourage them to continue working for as long as they can while supporting their retirement needs.
Here's what you need to know about the new support package.
What is the Majulah Package?
Announced by Prime Minister Lee Hsien Loong at the National Day Rally 2023, the Majulah Package aims to boost the retirement adequacy of lower to middle-income Singaporeans aged 50 and above.
The means-tested package offers a range of benefits to supplement their retirement plans and comprises three components:
1. A yearly Central Provident Fund (CPF) bonus, called the Earn and Save bonus, of between S$400 and S$1,000 for those who are still working, be it full or part-time.
2. A one-time CPF Retirement Savings Bonus (RSB) of between S$1,000 and S$1,500 for those who have not met their Basic Retirement Sum (BRS).
3. A one-time Medisave Bonus top-up of between S$500 and S$1,000. 
More details on the payout distribution as well as the eligibility criteria will be announced by the government in 2024.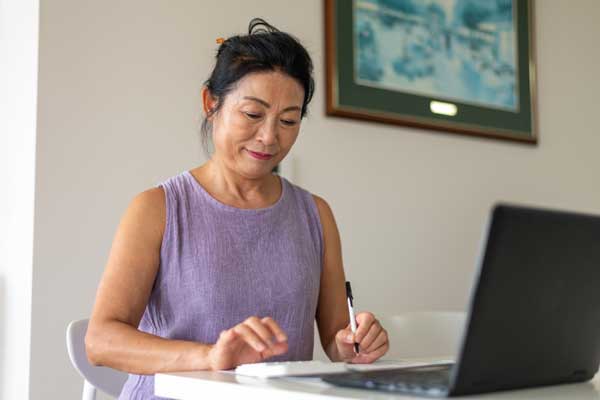 How does it help "young seniors"?
While it also benefits those from the Pioneer and Merdeka generations, the Majulah Package is pitched at "young seniors", many of whom are in a "sandwiched phase" of their lives as they have to care for both their children who are not yet fully independent as well as elderly parents.
Many of these young seniors have benefitted from Singapore's strong economic growth, and have done better than their older counterparts in the Merdeka (those born from 1950 to 1959) and the Pioneer Generations (those born before 1949). But their incomes have not quite caught up to the younger generation of workers over the course of their lives.
With costs of living, fuelled by higher inflation, young seniors may find it challenging to keep up. The package will provide some much-needed assistance.
The package is also aimed at boosting retirement funds for this group.
For instance, the Earn and Save bonus is aimed at encouraging young seniors to continue working. With the yearly top-ups to CPF, young seniors will be more assured about their retirement funds. They can then make better decisions about how long to continue working for and when to retire.
This, in turn, will also help reduce the burden on the next generation.
Is the Majulah Package enough?
Although the Majulah Package is welcome, it's shaped as a boost rather than a complete retirement package.
Being assured in your retirement will require you to plan clearly for the next stage of your life. This means taking into account a range of other factors such as living costs, family members to support and generating additional passive income.
For example, you can leverage your property to generate additional income, such as renting out rooms if your children have moved out. You can also sell your flat and move in with your children or into a smaller flat, or enquire about the Housing Board's Lease Buyback Scheme that helps seniors monetise their flats.
Another way to boost your retirement income is to invest, either with your own liquid funds or through the CPF Supplementary Retirement Scheme (SRS). If you are nearing retirement, you should consider less risky and volatile assets such as bonds or bond funds that provide a fixed return every year.
Maybank offers several versatile investment tools for prospective retirees and retirees, like Maybank Global Retirement Solutions and Enrich Retirement.
But do bear in mind that retirement is not simply about accumulating more; it is about ensuring that you have enough. This means having to manage expectations and spending with your means.

the bottom line:
While the Majulah Package will help supplement your savings, it is unlikely to be sufficient to fully meet your retirement needs. Be sure to consider other aspects of retirement planning when entering your silver years.