Who can sell your property if you lose your mental capacity? We answer some of the most common questions about the LPA and why it matters in retirement planning.
Respect and reverence. In Asia, caring for an older loved one is deeply ingrained in the culture.
But an unusual legal case in Singapore recently turned up a less desirable side to this, where a group of friends had tussled with family members of a 71-year-old wealthy widow to take care of her - and her assets. While the judge eventually appointed the family members to look after her, a friend of the widow filed an appeal.
Such scenarios are unpleasant, messy and ugly. But lawyers involved in the case said they can be avoided with a lasting power of attorney (LPA), which can help individuals safeguard their interests and gather peace of mind no matter what the future brings.
First, what is an LPA?
An LPA, registered with the Office of the Public Guardian (OPG), is a legal instrument allowing a person who is at least 21 years old ('donor') to appoint one or more persons ('donee(s)') to make decisions and act on his or her behalf in the case of loss of mental capacity. Conditions that may cause a lack of mental capacity include stroke, brain injury or dementia.
If you have more than one donee, you can decide if they are to act jointly or jointly and severally, meaning that one donee can make a decision without consulting the other.
Examples of decision powers that donees will have in your life are:
• Personal welfare: For example, where you live, who handles your mail, who you contact, as well as medical treatment decisions.
• Property and affairs: In other words, money matters. This refers to buying, selling, renting or mortgaging your property, operating your bank accounts and managing your Central Provident Fund monies, etc.
Where can I start?
First, complete the LPA form, which should take about 30 minutes. Have your donees' particulars ready, such as their NRIC number and contact details.
LPA Form 1 allows up to two donees. To have more donees or to grant more customised powers, you may use LPA Form 2. After completing the form, you will need to visit an LPA certificate issuer (CI).
Who can issue an LPA?
For the price of a pair of shoes or less, you can get your LPA endorsed by a CI. Most of them charge about $50, with the top 10 most visited accredited medical practitioners charging fees from $25 to $80.
Besides going to the clinic, you may also go to lawyers or psychiatrists to endorse your LPA form. Once done, send the form and a photocopy of your and your donees' NRICs to the OPG: 20 Lengkok Bahru #04-02, Family@Enabling Village, Singapore 159053
The OPG will then verify your documents for registration.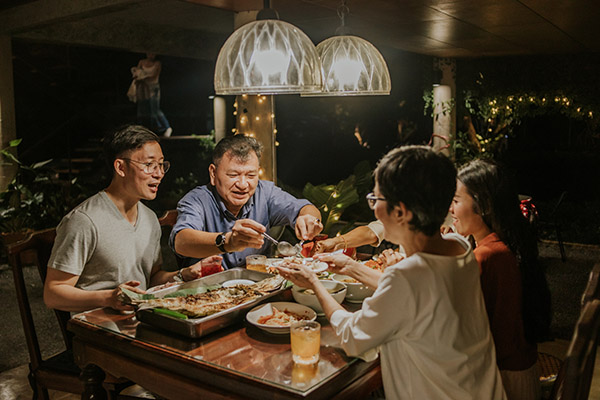 I am still young and healthy. Why should I get an LPA?
In the event you lose mental capacity and don't have an LPA, your loved ones or family members are not automatically given the right to make legal decisions on your behalf. They will have to apply for a court order to do so, which can be time-consuming and stressful.
In essence, think of the people around you. An LPA helps to prevent unnecessary, costly and lengthy court proceedings like in the case of the wealthy widow. If you have elderly parents, an LPA also prevents families from being locked out of accounts or assets.
Act now so that you're well-prepared for the future.

the bottom line:
Now is the time to make an LPA, while you can. Not just for yourself, but your loved ones too.