The tightening of property measures has impacted both first-time buyers and investors. While this calls for greater financial prudence, meticulous planning can help you make more informed decisions when making a purchase.
The Singapore Government has stepped in to tame a housing market that has experienced tremendous growth despite the pandemic. Since the first quarter of 2020, private housing prices have risen by 9 per cent while Housing Development Board (HDB) resale prices increased by 15 per cent.
In December 2021, a package of tightened measures was announced overnight. These included hikes on the additional buyer's stamp duty (ABSD) rates, as well as the lowering of the total debt servicing ratio (TDSR) threshold and the loan-to-value (LTV) limit for housing loans taken from the HDB.
What does this all mean for homebuyers? Here are three ways those eyeing a home can better prepare themselves without breaking the bank.
1. Save enough for ABSD or downpayment
While first-time Singaporean buyers are not affected by the increase in ABSD, Singapore citizens and permanent residents have to fork out 5 per cent and 10 per cent more respectively when buying their second residential property.
Investors should ensure they have sufficient money to pay these higher upfront taxes. Having more funds also helps to prevent financial shortfalls as investments may take longer to yield profits during the pandemic. What's more, upfront ABSD fees can be refunded only if the first home is sold within six months after buying the second, and if at least one spouse is a Singapore citizen.
So how can first-time buyers and investors make smart investment choices? One way is to purchase a commercial property where ABSD does not apply. Similarly, HDB upgraders can consider executive condominiums, which do not require ABSD payment.
House hunters can also look at buying a dual-key condo unit - essentially getting two apartments for the price of one cooling-measures - without having to pay ABSD. This would allow homeowners to rent out the smaller sub-unit without needing to buy a second home, and before the five-year Minimum Occupation Period is over.
Still, prudence is key. With the LTV limit lowered to 85 per cent from 90 per cent for HDB-granted loans, first-time homebuyers should save enough cash and CPF to cover the current 15 per cent downpayment.
2. Clear your other loans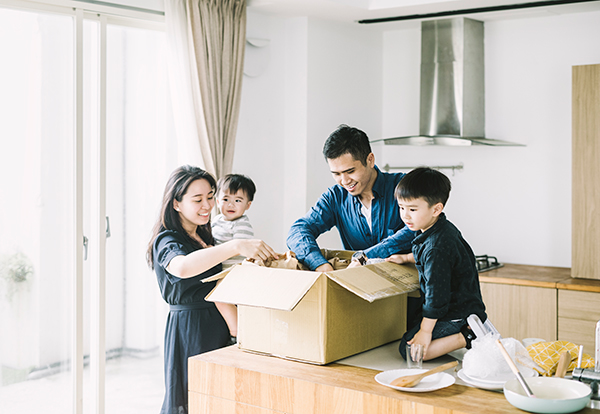 Home loans play an important role in making property purchases affordable. But with the TDSR lowered from 60 per cent to 55 per cent, meaning no more than 55 per cent of a borrower's gross monthly income should go towards repaying all their debt obligations, buyers should take care to avoid accruing unnecessary debt.
Should interest rates suddenly spike, some may find themselves unable to service their loans.
What prospective homeowners can do is clear existing credit card and education loans on time to maximise the housing loan they can receive. Most importantly, they should aim to pay off their current housing loan before committing to another big-ticket item.
3. Consider fixed-rate packages
Volatility can turn a dream buy into a nightmare. Singapore's ultra-low interest rate environment is showing signs of waning as it is closely intertwined with the US interest rates. The market is anticipating multiple rate hikes by the Federal Reserve in 2022.
While floating home loans in today's climate may seem attractive as they are cheaper than fixed-rate packages, the latter could work better in the long run when interest rates eventually rise. Fixed-rate packages offer stability, which can be an important factor especially with uncertainty on the economic horizon. Instead of leaving it to fate, proactively set aside a budget for higher home loan repayments in the coming years.
Circumventing the latest cooling measures requires planning. This is an opportunity for buyers to get their finances in order before splashing the cash. By having enough reserves to hedge against sudden shocks, you can focus on buying homes safely.

the bottom line:
The latest cooling measures are in place to ensure prudence in decision-making. Prepare your own financial safety net before going ahead with a new purchase so that you can avoid pitfalls during crises.