Renovating your home may be a dusty and dirty process, but there are ways to do it that can help save the environment and even your money.
When it comes to renovations, homeowners are often too caught up in the process to realise how harmful it can be for the environment.
Experts believe the impact of climate change in Singapore, which is quickly getting hotter, will worsen if we don't take action now.
While homeowners may not be able to control the environmental aspects of construction work when renovating their homes - be it the noise, the dust, or the waste that comes from hacking concrete and tiles - there are some measures they can take to minimise their carbon footprints.
Incorporating environmentally-friendly features into your home not only allows you to do your part for the planet, but can also be easier on your wallet in the longer term. Here are four ways to green your home.
1. Buy energy-saving home appliances
Greenhouse gases (GHG) are a big contributor to global warming. To reduce your GHG emissions, opt for energy-saving home appliances. The National Environmental Agency (NEA) marks them with the Energy Label, which estimates the annual energy cost of using the product. A refrigerator with one tick is "low" in terms of its energy efficiency, compared to one that has four ticks, which ranks "very good".
While some of the more energy-efficient appliances can be more expensive than regular ones, they are still seen as an investment for the longer term. For example, using a 5-ticks air-conditioner can save you S$220 in electricity bills a year, compared to a 2-ticks model.
2. Choose sustainable materials
Some materials, like paints or floor finishes, can contain volatile organic compounds (VOCs) that release harmful pollutants into the air at home. Exposure to high levels of VOCs can also result in certain health effects, such as eye, nose and throat irritation and increased risk of certain cancers.
Look for green-labelled products with low or zero VOC-emission levels. Green flooring is a solid way to start, since the floorboards take up most of the space. Consider sustainably-produced wood or sustainably-grown bamboo flooring, which lasts about 20 to 25 years and can be refinished when necessary.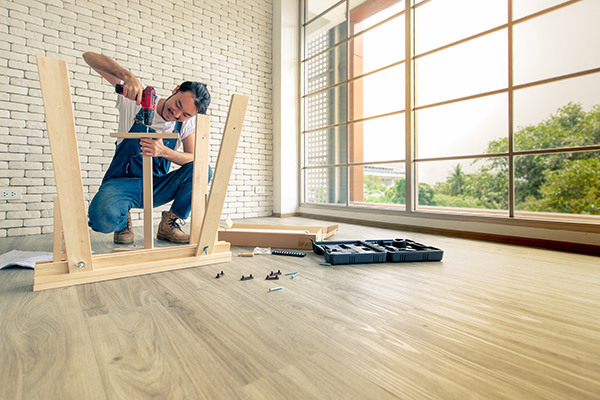 3. Live green
Green renovation practices mean little if the idea of sustainability doesn't carry through into your everyday habits. The small things matter. For example, use reusable containers to lead a zero-waste lifestyle. Or set the temperature of your air-conditioner to 25°C. Given that air-conditioners consume the bulk of a household's energy usage and electricity bill, you can even save up to S$25 a year by doing so, according to NEA.
The launch of the Open Electricity Market in 2018 has also opened up the option for consumers to switch to green electricity providers, where power is generated from solar energy or is carbon-neutral.
4. Get a green loan
Green loans for home financing and renovation make it possible for homeowners to make positive changes in their everyday lives.
For those thinking of renovating your home space, the Green Renovation Loan offered by Maybank can come in handy. After taking the Maybank Green Pledge online, eligible customers will be rewarded with shopping vouchers. The Pledge is aimed at educating homeowners on cultivating green behaviours.
Those who sign the Maybank Green Pledge and apply for Green Home Loan online will receive a preferential 0.05 per cent discount# off the prevailing package interest rate for the first two years - spelling big savings. Customers may choose from a two-year fixed rate or the SORA-pegged floating rate home loan package. For example, if a borrower takes out a green home loan amount of S$1 million with a payback tenure of 30 years, he may save about S$1,000 for the first two years of his mortgage payments.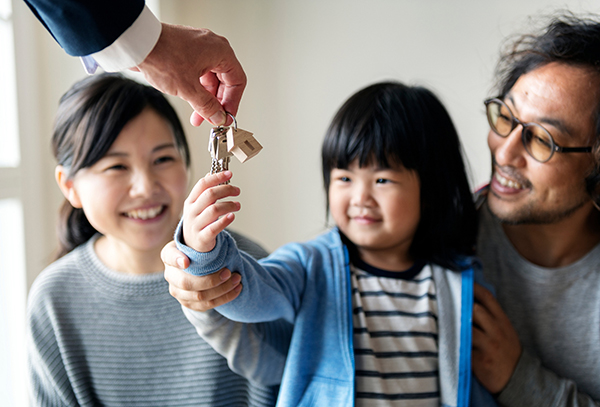 Building a resilient future
Greening our homes means doing our part for the environment and leading healthier lives - even reaping some cost savings while we're at it.
It is also the first step to building a more sustainable world for the generations that follow. As Mr Alvin Lee, Maybank's Head of Group Wealth Management and Community Financial Services Singapore, puts it: "Building a resilient future starts from home - when our borrowers set a good example at home, the next generation will also learn from them and benefit from a virtuous cycle of environmental protection."
# Terms and conditions apply. More information on Maybank Green Loans.

the bottom line:
Save the earth and your money when you opt for eco-friendly and sustainable ways to renovate your home.