GDP growth rates, employment rates, inflation, housing prices and household income are key indicators of an economy's health. We unpack what these statistics mean for you.
Overwhelmed by too much data and market chatter on Singapore's economy? Here are six key statistics that will give you a bird's eye view:
Gross Domestic Product (GDP) growth rate: Calculated as the value of all finished goods and services produced in Singapore, the GDP is used to estimate the size of the economy.
Singapore's GDP grew by 4.4 per cent in the second quarter of 2022 from a year ago. This growth was also faster than the 3.8 per cent rate recorded in the previous quarter, indicating that the economy is still growing although the pace of growth could slow in coming quarters amid a deteriorating global macroeconomic environment.
Unemployment
Singapore's labour market continues to improve, as reflected in the "seasonally adjusted unemployment rate". It stood at 2.1 per cent in the second quarter - a little lower than the first-quarter rate of 2.2 per cent. In fact, the second quarter unemployment rate was the lowest since late 2018, which suggests that employers are hiring more workers, especially with the re-opening of sectors like hospitality and tourism.
Inflation
You are likely to have felt the impact of inflation - the rate at which prices of goods and services rise over a given period of time - as you fork out more money for the same mee siam compared to a year ago.
Economists use the "Consumer Price Index - All Items" to measure the average price changes in a fixed basket of goods and services purchased by Singaporeans. This rate rose to 7 per cent in July 2022 from a year ago, compared to 6.7 per cent in June.
The "core inflation rate", which excludes private transport and housing, rose to 4.8 per cent year-on-year in July. This was the highest level in almost 14 years and was mainly driven by price spikes in food and fuel. 
Housing prices
With 80 per cent of Singaporeans living in public housing, the Resale Price Index (RPI) is an important statistic to compare the overall price movements of HDB resale flats. The RPI rose 2.8 per cent to 163.9 in the second quarter, compared to the first quarter.
Singapore's private residential property price index also gets significant attention from investors. This Index showed that private home prices increased 3.5 per cent to 180.9 in the second quarter, compared to the first quarter. The rise in both indices reflects improved buyer confidence and housing demand, as the economy opens up.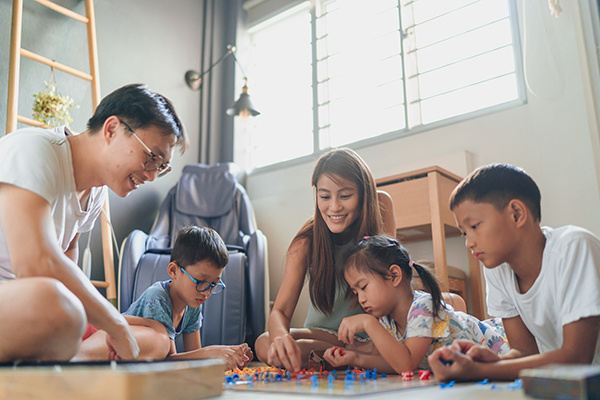 Household income
The average Singaporean household saw its median monthly income from work - including Employer CPF contributions - reached S$9,520 in 2021, surpassing pre-COVID levels. This was up 1.5 per cent in real, inflation-adjusted terms compared to S$9,189 in 2020.
While this increase may not have kept pace with headline inflation rates, Singaporeans might be heartened to note that each household member also received S$5,096 on average from various Government schemes in 2021 to supplement their income.
Retail Sales
Singapore's retail sales grew 13.7 per cent in July, marking the fourth straight month of double-digit, year-on-year growth. This reflects a surge in both local and tourist spending amid the relaxation of COVID-19 and border restrictions, indicative of higher consumer confidence in the economy.
In sum, these six key statistics give a macro view on Singapore's economy. Several other economic indicators, such as the Purchasing Managers Index and Non-Oil Domestic Exports are also useful in tracking Singapore's economic performance. While these statistics give us an understanding of the economic environment, what's most important is to be able to manage your finances any time, regardless of our economy's performance.

the bottom line:
Use these six key economic indicators to keep track of Singapore's macroeconomic situation, allowing you to better assess its impact on your personal financial situation.