If you're looking to combine profit and purpose, then you need to add "green gold" to your portfolio.
As COVID-19, climate change and social rights issues claim more space in our collective consciousness, many people are waking up to the idea of change - a new dawn.
Investors are looking to put their money into driving change with ESG investing, or sustainable investing as it is also called, where an investor uses environmental, social and corporate governance (ESG) factors to assess an investment choice.
The amount of ESG investment assets has been fast expanding; Bloomberg estimates that it could grow to US$53 trillion by 2025. And this enthusiasm is warranted. There has been wider adoption of sustainable products and services by consumers. More corporates are also realising the benefits of having a sustainable focus for their long-term growth prospects. This shift towards sustainability has led to an expanding pool of investing products and solutions to cater to the rising investor demand.
Compared with traditional investments, ESG investing could lead to comparable or even higher returns, said Ms Alice Tan, Head of Products and Investment Solutions at Maybank Singapore. She is also the Head of Maybank Private in Singapore.
"For instance, the MSCI World Socially Responsible Investment index, which provides exposure to companies with outstanding ESG ratings, has outperformed the global equity markets over the past five years," she explained. "It's possible to enhance your investment returns with sustainable investing while doing good at the same time."
But how do you go about building an ESG portfolio? What should you look out for? Ms Tan offers some pointers:
Know what's available
There are a number of ESG investment options to choose from, with mutual funds leading the pack, Ms Tan said. There has been a sharp spike in money put into mutual funds especially since the onset of the COVID-19 pandemic, she added. Other options to explore are Exchange-traded Funds (ETFs), listed stocks, bonds (including green bonds) or even private equity investments.
The thing is, you need to consider your investment objectives, preference and risk tolerance when deciding which options to go with. "There simply is no one-size-fits-all approach," Ms Tan stressed.
And, as with any investment, diversification is key here, because ESG investing is not without risk. The safer way is to build a portfolio of sustainable investments across asset classes, sectors and regions.
"First-time retail investors may wish to consider mutual funds, which are actively managed, diversified and highly liquid," Ms Tan said. But even that space can be tricky to navigate, which is why she advises investors to look for an investment manager with a well-established research process and track record to help in selecting the best investments.
Understand your indicators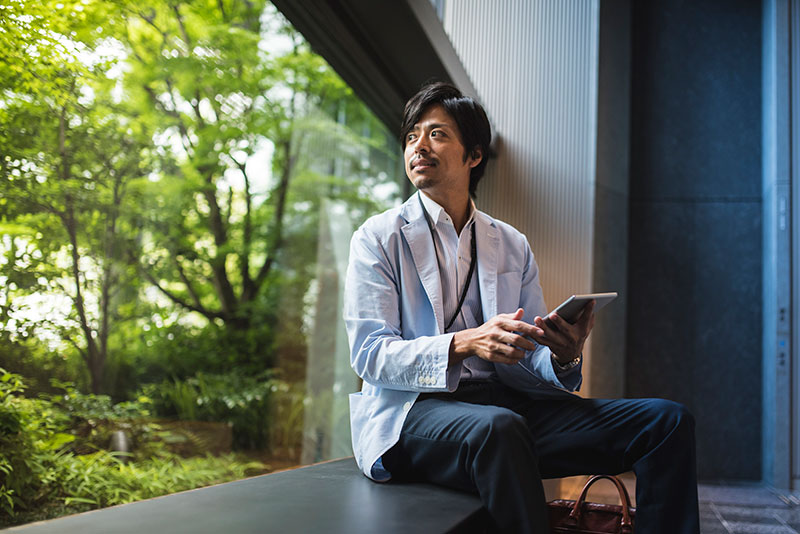 As highlighted earlier, ESG investments are evaluated on their environmental, social and governance measures. For instance, one could look into a company's use of energy, level of pollution produced and its utilisation of resources to assess its impact on the environment. As for the social aspect, one could review the company's track record in employee welfare, human rights and its relations with the community. In terms of governance, a company's board structure and diversity, executive compensation as well as business ethics are commonly used indicators.
Ms Tan said it is important to remember that the weight given to the various factors differ according to industry. "So, environmental factors may be more important for, say, companies in the oil and gas industry, while social and governance factors may be more relevant to banks."
There are three ways you can shortlist potential investments from the indicators. First, by excluding businesses with products or practices that do not reflect your personal values or goals. Second, you can actively include certain ESG factors when picking your companies. Third, you can adhere to themes, for example, choosing to go into the clean energy business to create a positive impact on society.
Avoid companies that engage in greenwashing
While corporates are paying more attention to sustainable developments, some companies might have engaged in greenwashing. This refers to the practice where a company conveys to both customers and investors the false impression that its products are more environmentally friendly. For example, a rug that is labelled "50 per cent more recycled content than before" may actually mean an increase in recycled content from 2 per cent to only 3 per cent.
More stringent regulations as well as consumer education can help overcome this. In addition, a company's sustainability report may also provide more insights into its business practices. More broadly, investors can select high quality investments by using ESG ratings provided by various independent agencies such as MSCI, S&P, Moody's and Morningstar, Ms Tan said.
The wider adoption of United Nations' Sustainable Development Goals by various governments and institutional investors can also serve a benchmark to help identify companies that really abide by their ESG commitments.

the bottom line:
You can make a difference, and profit, by building an investment portfolio using environmentally, socially and governance-minded measures.