After bidding farewell to a rocky 2020, the world eagerly welcomes a brand new 2021 with new investment opportunities.
New Year brings with it an exciting opportunity to reset your investment priorities and strategy. By investing excess cash you do not immediately need, you get a chance to grow your wealth and generate an additional income stream.
Investment strategists at Maybank Group Wealth Management give their take on the market outlook for the year.
What would global growth look like in 2021?
After a sharp pullback last year, the global economy is expected to rebound in 2021. However, the recovery will be uneven across economies and not without bumps along the way. Nevertheless, the accommodative monetary policy as well as the expectations of additional fiscal stimulus should lend support to growth. Interest rates will also likely remain subdued even though there could be an uptick in inflation. Notably, global GDP growth is projected to improve from a low base of -4.1% in 2020 to 4.9% in 2021, spearheaded by the U.S. and China. This is largely driven by robust consumer spending given elevated savings rates serving as an impetus for consumption.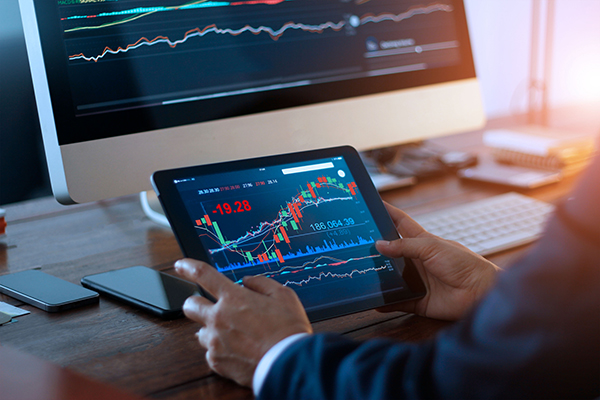 What are the key risks for markets in 2021?
The COVID-19 pandemic will remain a threat as there are still challenges in the mass distribution of vaccines to allow for significant easing of lockdowns and border controls. In fact, some countries may be forced to reinstate restrictions and/or delay re-opening should there be a resurgence in COVID-19 infections. While such a response may be necessary to contain the outbreak, it could nevertheless dampen the pace of the recovery. Meanwhile, a prolonged pandemic could also widen the gap between the "haves" and "have-nots", leading to increased social unrest and domestic protests that could affect investor sentiment.
Apart from COVID-19, another major impediment to global growth is the ongoing tensions between the U.S. and China. The strategic competition between both countries is not going away anytime soon with what has started as a trade war and now evolving into a struggle for supremacy within the high technology battlefield. While the U.S. President Joe Biden is widely expected to adopt a more measured approach towards China, it remains to be seen whether there will be a softening in foreign policy with the new Biden administration.
What is the recommended investment approach for the year?
We hold a constructive view on the investment outlook with the global economy on the mend, backed by supportive monetary and fiscal policies. We are overweight on equities, and believe that some markets such as the U.S. and China could do better than other countries given that the recovery will be uneven.
In addition, we will continue to focus on beneficiaries of secular growth trends, including digital consumption and cloud computing, while tactically pursuing cyclical plays that could adjust to the new norm in a post-pandemic era. Meanwhile, the growing appetite for sustainable investing will also lead to investing opportunities across different asset classes.
Although our asset allocation suggests a pro-risk stance, it is critical for investors to maintain a well-diversified portfolio given the lingering growth uncertainties. Hence, fixed income will continue to play an important role in one's investment portfolio apart from equities. From a total return perspective, we prefer credits over government bonds as the improving economy should lead to tighter credit spreads and enhance price returns. In particular, we favour credits in Asia because of their relatively resilient fundamentals and attractive carry.
As for gold, it makes sense for investors to maintain some exposure as a hedge against market volatility even though the extent of price appreciation may be more moderated in 2021 when compared to the previous year. Apart from expectations of subdued interest rate and softer U.S. dollar, the sustained buying from central banks should also lend support to gold prices.
Unsure of your next steps? It may help to speak with a Maybank relationship manager for an analysis of your investment profile.

the bottom line:
Keep calm and carry on. Invest in a diversified basket of assets to minimise risk and maximise your returns.