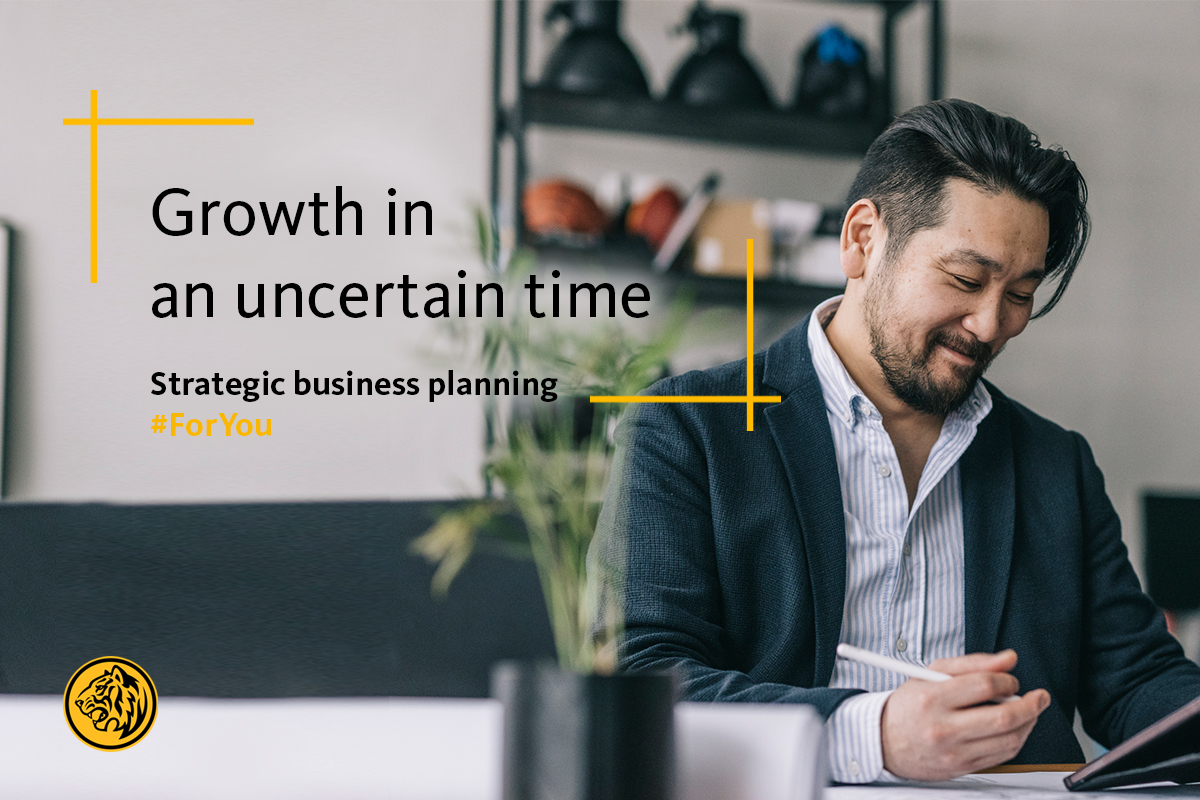 While our fight against COVID-19 is far from over, through strategic planning, trust in business instinct and partnering with the right financial partner can be the perfect match for companies preparing for regional growth rebound.
Now is the right time for businesses to rethink and adapt their strategies to a new operating environment. While global markets are uneven and volatile, the long-term growth trajectory for Asia is on the rebound. Asia is fast assuming global leadership and is projected to contribute more than half of the world's economic output by 20501, due to its increasing commercial activities, growing wealth and swift economic recovery.
Here are three things that businesses can do to capitalise on this growth.
Be the key solution for Asia's changing supply chain
Companies need to identify their activities and interdependencies across their supply chain with the changing landscape. Central to this shift is Asia's strengthening supply chain network due to the ongoing trade dispute between the US and China.
The China Plus One strategy is taking off. Companies that are more conscious of having geographically diverse supply chains are moving some of their production capacity elsewhere, overwhelmingly to the ASEAN region.
As businesses look to strengthen its focus, business owners and leaders would need to make business decisions at each juncture of their journey, sometimes involving profits, market shares and stock prices. On top of the information gathered in research and reports, what's more important is the firm belief that business leaders and entrepreneurs must trust their business instinct to ensure that they seize the right opportunities at the same time protect themselves against any possible risks.
Financial institutions with a strong presence across Asia and ASEAN are crucial to navigating the different markets' regulatory and financial environment with ease. For example, businesses would need a bank that can support banking and payments across a diversified ecosystem for trade, leveraging digital and mobile payment platforms, providing loans and investments, as well as insurance, across the various sectors and geographies.
For example, a public-listed consumer staples company is keenly aware of Asia's opportunities with the growth in population and consumption. Led by business intuition, they reached out to Maybank Singapore for the bank's multi-market presence and deep market insights.
"Maybank Singapore plays an important role in our business expansion to key markets in ASEAN and China. Besides providing loans, they have facilitated us with cross-border payment solutions that has helped our business immensely so that our money is not tied up in the shipment of goods as we move across the region. We are also pleased with the Islamic solutions provided that opened doors to new markets and the right connections for better trade access," said a customer.
Be green and sustainable to get access to financing
Rising awareness of climate change and the impact on the environment is driving more investors to support companies that adopt green and sustainability measures. Implementing sustainable business practices within organisations and supply chains is quickly becoming the new north star that determines a company's access to financing.
Climate risks, impacts and the approach of embedding sustainability into their core business strategies are being integrated into banking credit and risk management and assessment. Green and other forms of sustainable financing have become increasingly popular.
Companies like Singapore's established property investment and management giant, the Royal Group of Companies, obtained the world's first Islamic green financing in hospitality from Maybank Singapore as they expand across the Asia-Pacific region.
Sustainability offers a wide spectrum with multiple layers and aspects that requires decisions by business leaders. This is not only based on what their organisation stands for, but also what their instinct guides them on.
As more investors, customers and companies embrace sustainability as a business driver, companies who take up Shariah-compliant green and sustainability financing may attract a wider or new customer base.
Be digitally capable
Asia's digital growth is expected to continue unabated, not only in areas like e-commerce but also in emerging areas like health-tech and education-tech. Customers are expecting to conduct almost all their business and retail engagements digitally.
Digitalisation is vital towards business sustainability and to capture future opportunities. It can help businesses understand and segment their customers better as they can track metrics and analyse the data captured.
A leading multinational e-commerce platform knows that there are different trends adopted in the different markets such as Malaysia and Indonesia. Initially focused on a single market, it embraced digital as the pathway to borderless opportunities and expanded the reach of customers to other markets around the region.
Leveraging its regional presence, Maybank Singapore's Global Banking unit has facilitated the platform with its cross-border payment processes, easing its customers' and business transactions while providing guidance on connecting the platform to the right partners and solutions to move forward in its digital aspirations across its key markets.
These are key aspects to support a business in their expansion and digitalisation process, which proved relevant to areas beyond e-commerce, especially in today's new normal.
So, if your business intuition is telling you that you are ready to strengthen your business to capture growth opportunities, whether in Asia or online, it is time to listen, trust and act on the data you have gathered. In doing so, banks with a strong network presence in Asia, like Maybank Singapore, can support you and be there #ForYou throughout your entire business life-cycle journey.
Sources
1 1 https://www.bloomberg.com/graphics/2020-global-economic-forecast-2050/.