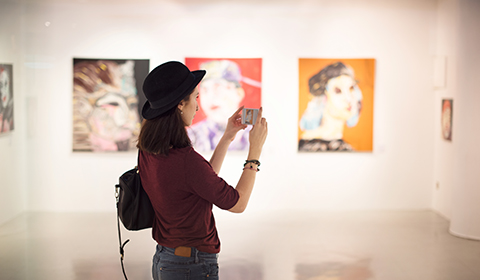 Why investing in art and wine is about more than short-term gain
Art collectors from around the world descend on Hong Kong each March for the Art Basel exhibition. This year, a record 88,000 visitors attended the annual art fair, as the global art market staged a rebound.
Uncertainty in financial markets is prompting many investors to diversify their investments into tangible assets such as art and wine.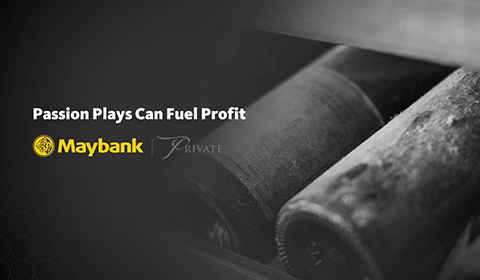 Watch video here.
These two asset classes topped the 2017 Knight Frank Luxury Investment Index. Art was the top performing asset class, registering growth of 21% after a depressed year for the market in 2016. Wine, which was overtaken as the top-performing asset class, still managed double-digit growth of 11%.
Over a 10-year period, art and wine locked in growth of 78% and 192% respectively.
"Alternative asset classes are an effective way to add diversity to a traditional portfolio, because they're not directly linked to movements in stocks and bonds," said Ms Alice Tan, Head of Maybank Private Wealth Singapore and Products and Investment Solutions.
Such investments can be "passion plays", where the motivation is not just personal interest but also profit. They have a definite role to play as part of a sound, analysis-led portfolio.
Art can be a particularly challenging asset class to understand. New investors are encouraged to spend time familiarizing themselves with the market fundamentals by visiting auctions and galleries and speaking to dealers and experts. Maybank Private collaborates with art advisory firms to provide consultation on art collections, assessment and negotiation.
Investors are also encouraged to research any artist whose work they plan to buy; to consider his or her style and quality, and to assess this against their own investment objectives and timescales. Pieces that are too 'on trend' may not remain popular (and thus not hold their value) over the long term, for example.
Global art market sales reached US$64 billion* in 2017 (*Source: Bloomberg), with a Leonardo da Vinci painting one of the record breakers. His "Salvator Mundi" sold for a remarkable $450 million at Christie's New York in November 2017.
Rare classics such as the Da Vinci piece are an exception. Contemporary works by living artists, which exchange for US$50,000 or less, represent the majority of art transactions. While pieces by younger or lesser-known artists are likely to cost less, they're also going to be the hardest to value - because a benchmark against which to value them can be hard to identify. It's also impossible to accurately predict the potential of an artist new to the scene.
Another alternative asset class with strong appeal is fine wine. It brings its own challenges - effective storage among them - and advantages. As part of its efforts to help clients understand these alternative assets, Maybank Private adopts a collaborative approach, partnering with wine advisory firms to provide exclusive knowledge sessions and private viewings to help clients build and store their own collections.
Wine is a $300 billion global market* and in October 2018, Sotheby's set a record in transacting the most valuable wine ever sold (*Source: Vivino). Two bottles of 1945 Romanée-Conti went under the hammer for $558,000 and $496,000 respectively.
According to Bloomberg, an allocation of US$100,000 to Cult Wines, the U.K.-based wine portfolio manager, would have attained an average annual return of 13%, comparatively higher than many other investment options.
Whether investing in fine wine or art, investors should note that there isn't a reliable index for measuring risks and returns. In the absence of this, one can turn to professional appraisers for a valuation of their collections.
Investors should also safeguard their luxury collectibles. Maybank's insurance arm, Etiqa, works with clients to protect against destruction or damage to physical assets in the event of fire, flood of theft.
As with any other asset class, past performance provides no guarantee of future results, but the differentiator for both art and wine is passion. If one loves and enjoys what one owns, that is perhaps the greatest dividend.
If you like this article and wish to know more, connect with us here.
Keep Reading