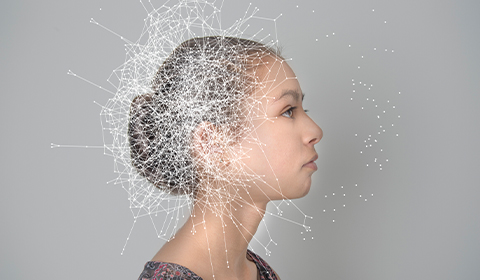 From self-driving cars to voice assistants and fraud prevention, from loan disbursements to the entertainment genres you pick on your favourite channels, there is no question Artificial Intelligence (AI) has arrived.
Many industries have adopted AI with a key mission – to deliver improved customer experiences and boost productivity levels. Businesses adopting AI in their operations are projected to almost double their competitiveness and employee productivity by 2021, a new joint study by Microsoft and IDC has revealed.
Because retail success relies so heavily on getting the supply-and-demand equation right, retailers are expected to move into AI in droves across the Asia Pacific region over the next year, helping to lift AI investment to US$5.5 billion across 2019. That's an 80% jump on 2018… and a lot of intelligence (Source: IDC).
Nike, for example, acquired an AI-driven start-up to help it predict customer preferences for sneaker models and clothing designs, helping it to manufacture the appropriate quantities.
"Artificial Intelligence is changing the world as we speak," notes Swati Chaturvedi, Senior Market Analyst at IDC Asia/Pacific. "In fact, Asia Pacific is driving the growth in adoption of artificial intelligence because of its fertile and nascent digital ecosystem."
Asia Embraces AI
Before retail came on board, healthcare, agriculture and education were the early movers in AI and the impact of this technology on all three sectors is expected to be transformative – life-changing in the case of medicine. As an example, brain-computer interfaces backed by AI could restore patients paralysed with neurological diseases, so that they can speak, move and interact with their environment once again.
In Asia Pacific, healthcare providers are using machine learning to make operational processes more efficient. Hospitals in Singapore are using AI to generate personalised bill estimates while an insurer, NTUC Income, has adopted IBM Watson – a super-computer combining AI with question-answering capabilities – to digitally process monthly claims.
The public sector is a key area where AI has been used to solve complex problems. Applications have included: identifying tax-evasion patterns, sorting through infrastructure data to work out which structures are due for inspection, and sifting through health and social-service data to prioritise cases for child welfare and support (Source: McKinsey).
AI algorithms are also being widely used in 'smart city' initiatives, especially in the Asia Pacific region, which has one of the largest concentrations of smart cities. Ride-sharing company Grab and the National University of Singapore's AI Lab have teamed up to map out traffic patterns and identify ways to reduce congestion in Southeast Asian cities. In banking, AI assists fraud detection and anti-money laundering efforts, trading, investment predictions, credit scoring and intelligent process automation (IPA).
Benefits Outweigh the Costs
While immense breakthroughs have been seen in machine learning and deep learning, the threats of AI's advancements remain a grey area. In the long term, trusted luminaries like Stephen Hawking and Bill Gates have warned against allowing AI to surpass human-led restraints. A more immediate concern relates to job losses, with AI projected to impact one in five jobs in Asia, while eliminating one in eight by 2024 (Source: MIT).
Despite this projection of job losses, the Microsoft-IDC study found that business leaders in Asia Pacific hold positive views on AI's impact on jobs. 62 percent of leaders and 66 percent of employees believe AI will help them do their existing jobs better or reduce repetitive tasks. In fact, organisations that have adopted AI expect the technology to accelerate the rate of innovation by 1.9 times in the next two years. While the benefits are clear, the study revealed that only 41 percent of organisations in the region have embarked on their AI journeys. "Asia-Pacific is not ready yet for AI. To succeed in the AI race, markets in the region need to substantially improve their readiness," Victor Lim, Vice President, Consulting Operations, IDC Asia/Pacific said.
How to succeed in AI
What does it take to succeed in AI? Is it Technology or Capital? For sure, those are important. Companies can acquire or outsource technology and competencies, to ramp up their AI mission. But most forget another and perhaps more crucial ingredient in making your AI mission successful. We call it 'Humanising'.
Humanising means two things.
Firstly, Humanising means bringing the power of empathy and customer insight to AI applications.
In a recent case, an organisation increased spending outlays of its high net worth card members using AI. Male-dominated personas received an increased outlay up to 20 times higher than their spouses. While this is unarguably data-right (because the males in this case were business owners and wage earners), it is human-wrong (because spending on the card was driven by the needs of the spouse). Empathy and insight must overlay pure data-led solutions. Intuition must be the ultimate filter on what AI throws up.
Secondly, Humanising means preparing the organisation's human capital to receive and work with AI.
One of the ways to become AI-ready is to make the technology a core part of a company's strategy and develop an agile learning culture. Cultural traits that support AI journeys, such as risk-taking, proactive innovation, as well as cross-function partnerships among teams, are not pervasive today.
"Business leaders must now embrace a new culture, where innovation and continuous learning are core components of the organisational culture. It sets the stage for agility, adaptability and growth," said Ralph Haupter, President of Microsoft Asia. This is where the Humanising approach becomes important for AI adoption in terms of retraining and developing the right skillsets.
The top three future skills required by business leaders in the Asia Pacific region include quantitative and analytical skills, digital skills, as well as adaptability and a continuous learning mindset. The demand for all three is higher than the existing supply, the report concluded.
Maybank, as a leading financial institution across the region since 1960, is ahead of the game in retraining its workforce in high-demand fields such as data analytics and data science. It has invested US$31 million to digitally upskill its employees with the objective of developing in-house expertise in artificial intelligence and machine learning. With 60 years of banking experiences, Maybank believes people remain key to unlocking and charting new pathways, and in this role, skills are the ultimate game changer.
Maybank wants to equip all employees to be agile, responsive and relevant, so they can ultimately focus and bring empathy and insight to the bank's number one priority – people and customer relationships.
Key take-outs:
The Asia Pacific region is increasing its uptake of artificial intelligence at an exponential rate with retail among the sectors seeing the greatest take-up, following healthcare, education and agriculture, which were early movers.
Maybank encourages its clients to digitise to stay future-fit and competitive. It will help companies assess their needs, affordability and financing routes.
While technology will trigger profound workforce shifts, Maybank is taking a lead role in retraining its workforce, encouraging colleagues to remain agile learners so they can thrive as the workplace evolves.
If you like this article and wish to know more, connect with us here.
Keep Reading: