Automated expense tracker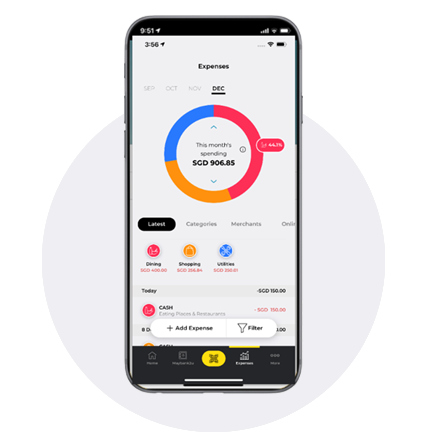 Dining, shopping, utilities – it can be a lot to track! Get your spending activity tracked automatically, from credit/debit card transactions to your online payments.
Your spending, categorised and simplified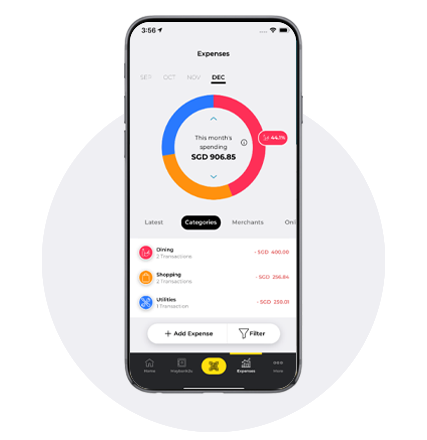 Relax... all you need is one clear view of your spending patterns. With the M2U SG (Lite), see where your money goes with easy-to-read graphs and clear categorisation.
Add cash transactions too!
Are your usual spots not cashless? We haven't forgotten about physical cash too. Key in cash transactions by adding them manually.