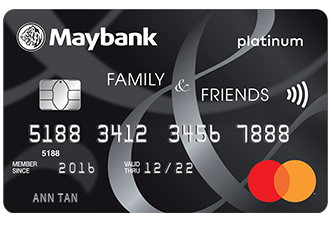 Power up your savings when you sign up for Senoko Energy electricity plans with your Maybank Family & Friends Card! Enjoy up to S$170 bill rebate when you set up a recurring bill payment and refer a friend.

Promotion Period: 10 May to 31 May 2021
S$140 bill rebate with any 24-month plan
[Promotion code: PLAYMB140]
S$30 bill rebate with any 12-month plan
[Promotion code: PLAYMB30]
Refer a friend and earn S$30 bill rebate each for you and your friend when they switch to Senoko Energy.
Simply apply the promo code and referral code prior to checkout at Senoko Energy's website.
To find out more on Senoko Energy's S$30 referral bill rebate, please click here.