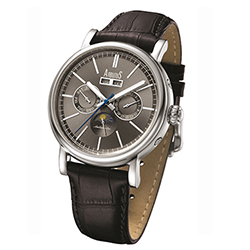 Let Maybank Fund Transfer lift you up with extra cash. Enjoy no interest for 6 months and low processing fee at 1.38% (EIR at 2.96% p.a.) with Maybank Fund Transfer
What's more, from 01 November 2021 to 21 January 2022, receive an elegant Arbutus Automatic Timepiece* (worth S$369) with minimum approved fund transfer amount of S$10,000.
Terms and Conditions apply.
Need higher credit limit on your Maybank Credit Card or CreditAble?
TRANSFER AMOUNT

S$10,000

Tenure

6 months

Interest payable at 25.9% p.a. with other credit cards

S$1,295

Interest payable at 0%¹ p.a. with Maybank

S$0

One time processing fee

1.38%
(EIR 2.96% p.a.)

Processing Fee Payable

S$138

CASH SAVINGS²

S$1,157
(89%)
1Subject to good conduct of account, otherwise prevailing interest rate will apply.
2Figures have been simplified and rounded off for illustration purposes.
Promotion is exclusive to existing Maybank Credit Card and/or CreditAble customers and applicable for Fund Transfer applications approved by 21 January 2022.
Limited to the first 2,000 gifts with minimum approved transfer amount of S$10,000 at 1.38% processing fee (EIR at 2.96% p.a.)
Limited to 1 gift per Credit Card or CreditAble Fund Transfer approved within promotion period with minimum Fund Transfer amount of $10,000 (excluding processing fee).
The promotion is only applicable for Fund Transfer applications submitted using application form prescribed by Maybank (Source Code 810205) and approved within the Promotion Period.
Maybank reserves the right to replace, exchange, vary or substitute the Gift with another item or reward of similar value without prior notice or reason and without liability to any person.
Request to change the Fund Transfer (including without limitation, the Fund Transfer pricing) is subject to review. Maybank reserves the right at its sole discretion to approve or reject such request. In the event such request is approved, a S$80 admin fee is chargeable to the Fund Transfer account.
Successful Customers will receive a Redemption Note directly from Maybank in February 2022 to redeem the gift.