Stay ahead of the competition with grants and loans that will propel your business to greater heights.
Cash flow is often one of the main challenges that small and medium-sized enterprises (SMEs) in Singapore grapple with. A tight cash flow can hamper growth as a business is unable to invest in solutions and resources that help to sharpen its competitive edge and maximise its potential. 
Here's the good news: there are various business grants and loans that can give SME owners a leg up.
Jumpstart with grants
1. Start Digital programme – digital solutions
This scheme under Infocomm Media Development Authority (IMDA) and Enterprise Singapore (ESG) helps SMEs adopt digital solutions at no cost for at least the first six months. Business owners can sign up for the programme through partners like Maybank, where they will be provided access to business efficiency tools like Financio, a cloud accounting software, or cybersecurity solutions provided by Singtel.
2. Market Readiness Assistance (MRA) – overseas expansion
Looking to expand overseas? Under Enterprise Singapore (ESG), the MRA grant gives SMEs a boost by defraying the costs of marketing, business development and set-up.
Eligible businesses can expect up to 50 per cent coverage of eligible costs, capped at S$100,000 per company per new market. This amount is spread across three activities –    market promotion (capped at S$20,000), business development (capped at S$50,000) and market set-up (capped at S$30,000).
Business owners should note that every application is limited to one activity in the overseas market of your choice, and sales must not have exceeded S$100,000 in your target overseas market for three years prior to your application.
Find out if your company qualifies for the grant here.  
3. T-UP Programme by A*STAR – technology expertise 
Launched by the Agency for Science, Technology and Research (A*STAR) and AI Singapore (AISG), the T-UP Programme assists local companies in their research and development (R&D) projects to enhance business competitiveness. Project areas range from microelectronics to artificial intelligence, bioprocessing and more.
Eligible businesses can receive support of up to S$250,000 for eligible costs for R&D projects and enjoy up to two years of collaborative work on projects with scientists and research engineers from A*STAR. If the project is conducted overseas, living allowances and airfare of the contracted individuals are also covered by the grant.
Find out if your business qualifies for the grant here.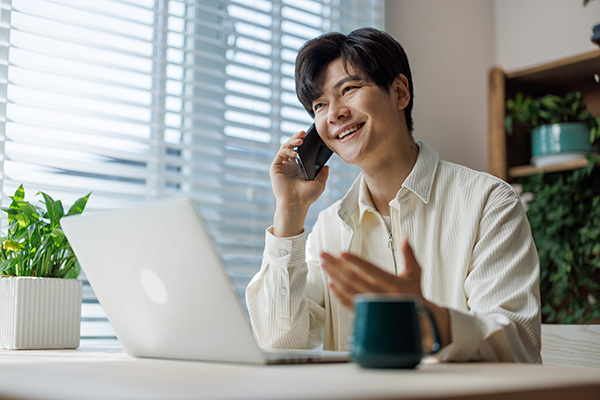 Level up with loans
Besides grants, you may also be looking at cash injections for your business, whether for investment in new capital or for training or renovation costs. These loans may serve as a good option to boost your business.
1. SME Working Capital Loan – no collateral loan
Need cash quickly for your day-to-day business expenses? This unsecured loan is a low-risk funding option that does not require collateral. The government works with banks like Maybank to offer financing of up to S$500,000, with a repayment period of up to five years.
2. Maybank's e-financing programme – Shariah-compliant loans in minutes
Providing both conventional and Shariah-compliant financing, Maybank SME e-Financing solution allows you to get funding of up to $150,000 in just a few minutes.
Unlike the normal business-as-usual requirement of at least two years of operations, you can apply for this loan as long as your company has been operating for at least a year.
Solve your cash flow issues quickly and easily with Maybank.

the bottom line:
With cash flow as a common choke point for SMEs, explore SME-friendly grants and loans to allay your concerns and take your company to the next level.