The Vaccinated Travel Lane (VTL) scheme enables travellers to cross borders without quarantine in these pandemic times. Ensure a smoother trip by getting ready with these simple steps.
Drew Binsky has not let the pandemic dampen his wanderlust one bit; the American travel blogger and YouTuber has visited 20 countries since June 2020, at a time when the number of COVID-19 cases was escalating.
He made news recently for travelling to every country in the world – 197 of them, by his tally – touching down in the last one, Saudi Arabia, in October 2021. He has been careful about his health and safety on his voyage, testing himself regularly and isolating himself when he began experiencing COVID-19 symptoms in Afghanistan.
His experience shows that one can resume travelling amid the pandemic by taking all the necessary precautions. The Vaccinated Travel Lane (VTL) scheme, which allows quarantine-free travel on designated flights between Singapore and other countries for fully-vaccinated visitors, offers travellers added peace of mind.
Here are four things to note before you take off:
1. Buy travel insurance with COVID-19 coverage
Travel insurance has always been a must-have when travelling – even more so now, given the ongoing pandemic. It is vital to protect yourself and defray costs in the event you have to be quarantined while overseas, or worse, require medical evacuation.
Consider travel insurance with COVID-19 coverage. While prices of such policies have risen, it is important to make sure you're covered for trip cancellations, overseas medical expenses, or quarantine allowances. Etiqa's Travel Infinite package, which can be purchased through partnering travel agents, also offers round-the-clock emergency travel support services.
Check with the immigration authority or embassy of the destination country on requirements for travellers, as certain countries may require travel insurance with a minimum coverage sum.
A tip to get complimentary travel insurance coverage is to charge your full fare to selected Maybank credit cards. Depending on the type of card, you will be allowed to make claims for travel accidents, missed flight connections, luggage delays, and luggage loss.
2. Set aside money for mandatory tests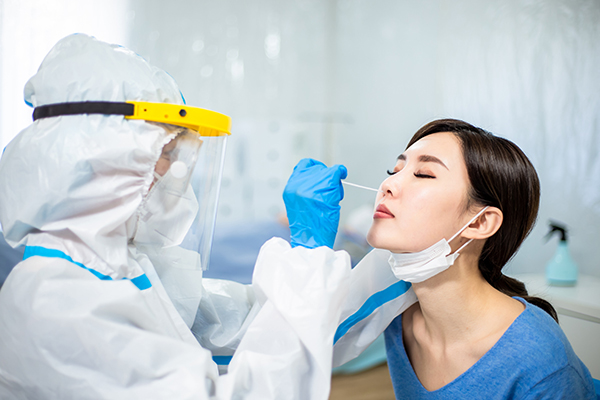 When drawing up your travel budget, factor in costs such as for mandatory COVID-19 pre-departure or on-arrival tests. These costs could vary from country to country, each with different health requirements.
For instance, a polymerase chain reaction (PCR) test for COVID-19 on arrival costs S$160 in Singapore; KRW 180,000 (S$205) in South Korea; between €128 and €150(S$200 and S$235) in Germany; €100 (S$154) in Spain; and €20 to €30 (S$13 to S$46) in Italy.
You should also set aside money for emergencies, such as if you test positive for COVID-19 and have to extend your stay or require medical attention. Most countries under the VTL require a person to self-isolate for 10 days if one is tested positive.
3. Make the most of your credit cards
It has probably been a while since you last travelled, so it may be worth a reminder to activate your credit cards for overseas use.
Some credit cards offer complimentary airport transfer services or lounge access as well. For instance, cardholders of Maybank's World Mastercard and Maybank Horizon Visa Signature Card may access Plaza Premium airport lounges for free1.
Don't forget you can rack up some serious rewards while using your card overseas too. Travel-based credit cards like the Maybank Visa Infinite Card and Maybank Horizon Visa Signature Card can earn you 5X TREATS Points (equivalent to two air miles) for every dollar charged on foreign currency transactions.
4. Stay contactable throughout your journey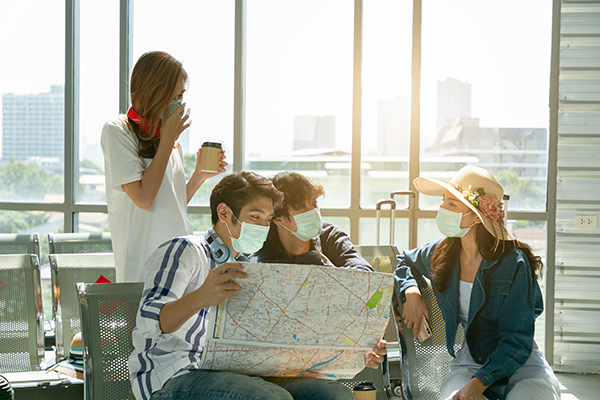 While travelling, it is important to remain contactable so you can receive the latest updates and advisories pertinent to your itinerary.
Register yourself with the local Singapore embassy at your destination or submit your information through the eRegister system of the Ministry of Foreign Affairs so its officers can better render help during an emergency or crisis.
You should also ensure that at least one or two of your family members and friends are aware of your whereabouts throughout your trip.
Be sure, too, to keep track of the latest health and safety rules and protocols wherever you are, as the pandemic continues to evolve.
It's time to take off
With this checklist, you are all set for your much-needed holiday as more countries open their borders. But as always, stay safe even as you take off.
1Eligible cardholders can access Plaza Premium airport lounges by charging a minimum of S$1,000 in a single retail transaction within three months prior to the date of lounge access.

the bottom line:
Make sure you are well-prepared and well-covered for your VTL trip.