Making funds transfers and payments between Singapore and Malaysia can be a hassle, but with Maybank's various cross-border services, the process is a breeze.
Malaysians form the biggest migrant group in Singapore, making up 44 per cent of the Lion City's foreign-born population, and many of them send money back home to support their families on a regular basis. However, this process can be a lengthy and troublesome one. For instance, through the usual remittance services, the money may take days to reach the other party due to currency exchange processes and delays in processing international fund transfers. There may also be extra fees incurred.
With Maybank's suite of solutions, however, cross-border financial transactions can be a breeze thanks to services such as Maybank Overseas Transfer, Online Bill Payment to Malaysia, Maybank Credit Cards and 0% Ezypay Instalment Plan.
Closing the gap between borders
One Maybank service that aims to provide a more seamless experience for customers in managing their finances across the Causeway is Regional View, where you can link and view your Maybank Malaysia and Singapore accounts, cards, loans, fixed deposits and wealth on a single app. This provides a single view of your holdings on one dashboard on Maybank's digital channels - Maybank2u SG (Lite) app and Maybank2u Online Banking, as well as on Maybank Malaysia's MAE app and Maybank2u website. It also facilitates the ease of funds transfers between your Maybank Malaysia and Maybank Singapore accounts without the need to add a payee.
Other than Regional View, you can also transfer funds instantly to loved ones across the border - up to S$20,000 a day at attractive SGD to MYR rates, with the Maybank Overseas Transfer service which charges low to no fees.
Another useful service is Online Bill Payment to Malaysia, which allows you to pay up to 24 payees, be it your subscriptions, utility bills, or insurance through same-day payment.
Simply open a Maybank Savings Account online and download the Maybank2u SG (Lite) app to enjoy these services which are available to customers 24/7.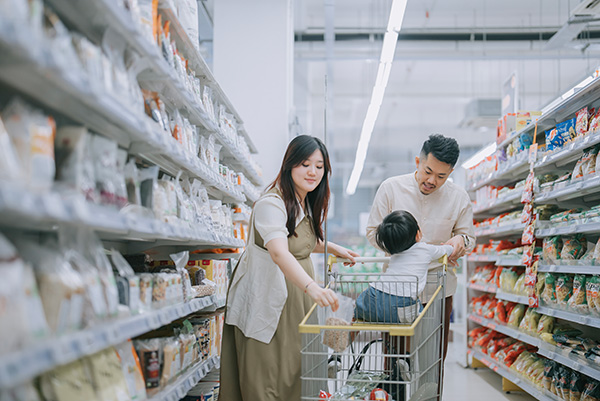 Singaporean shoppers gain too
For Singaporeans who often do their shopping across the Causeway, Maybank services come in handy too. If you need to make cash payments, Maybank offers free cash withdrawals at a wide network of ATMs located in Malaysia at favourable exchange rates. You can also consider the 0% Ezypay Instalment Plan offered by Maybank credit cards, which lets you pay for your purchases in instalments over six or 12 months (for minimum purchases of at least RM500 or RM1,000 respectively). This interest-free service is available at over 500 retail outlets in Malaysia. You can also get up to S$20 or S$40 cashback at certain stores when you opt for this plan.
Using Maybank credit and debit cards also entitles you to discounts and privileges at certain retail, dining and leisure stores in Malaysia. To make the deal even sweeter, you can earn rebates and TREATS reward points with Maybank Cards too.

the bottom line:
Whether you are a Malaysian working in Singapore or a Singaporean who shops regularly in Malaysia, your financial needs across the Causeway are easily met with Maybank's various services.