Realise your entrepreneurial vision by following these tips.
Many young entrepreneurs are venturing out for the first time to start their own businesses. In fact, a total of 63,480 new enterprises were formed in Singapore in 2020 - the highest since 2016.
Digitalisation has made the process much simpler. It also helps that Singapore is one of the easiest countries worldwide to start a business, ranking second best in the World Bank's Ease of Doing Business 2020 report.
But starting a venture goes beyond just passion or a great business idea. Here are five tips for entrepreneurs looking to make a head start.
1. Set up a business bank account
Open a business account to separate your business finances from your personal finances. This lets you track your business cash flow cleanly, which means fewer headaches when it comes to taking out loans or the tax season.
Weigh your options when choosing a business bank account. You will want to look at factors such as the monthly maintenance fee and minimum initial deposit. For example, a Maybank Flexibiz Account eliminates the monthly fee, which can ease the financial obligations for entrepreneurs just starting out.
A good business banking account is more than just a place to store the business finances - the bank you choose will be your partner as the business grows. Opt for a Maybank digital business current account and earn rewards while you're at it.
2. Fund your business
Let's be real: To turn your business idea into reality, you need sufficient funds. Most people use their savings to get their first business venture off the ground.
There are other ways to raise capital too:
• Crowdfunding. The practice of raising funds from a large number of people through the Internet has gained traction in recent years. Kickstarter, Indiegogo, FundedHere and Fundnel are examples of notable crowdfunding platforms.
• Government grants. The Startup SG Founder programme matches funds raised by first-time entrepreneurs with a start-up capital grant of up to $50,000. Others include the Enterprise Development Grant (EDG), which supports projects that help you upgrade your business, innovate or venture overseas.
• Loans. Consider taking out a loan from a bank. (Pro-tip: Be sure to do the necessary preparations to ensure a smooth process.) Government-assisted schemes like the Enterprise Financing Scheme (EFS) also extend support to young enterprises. Under Maybank Singapore's new Young Entrepreneur Scheme (YES), corporate members as young as six months into incorporation can also get a Business Credit Card.
• Angel investors or venture capitalists. Finding investors can spell not just capital but also resources and mentorship for your new business. Bear in mind, however, that most investors have requirements you will need to comply with.
• Family and friends. To ensure there are no disputes down the road, have the arrangement inked in a business contract.
3. Fulfil your legal responsibilities
If you are looking to hire staff at your company, look out for key responsibilities you have to fulfil as an employer. These include:
• Leave allocation. Employees (who are not managers or executives) earning a basic salary of not more than S$2,600 and workmen earning not more than S$4,500 are covered under the Employment Act. This entitles them to at least seven days of annual leave in their first year of work and at least 14 days in subsequent years. Additionally, they have 14 days of sick leave entitlement.
• Tax obligations. Companies are taxed at a flat rate of 17 per cent of their chargeable income.
• CPF payments. All Singapore citizens and PR employees must be registered with the CPF board and pay CPF contributions.
• Rent a space. Once your business is set up, you will need an office address to receive mail. Alternatively, you can choose to use your home address by applying for the Home Office Permit.
4. Find the right support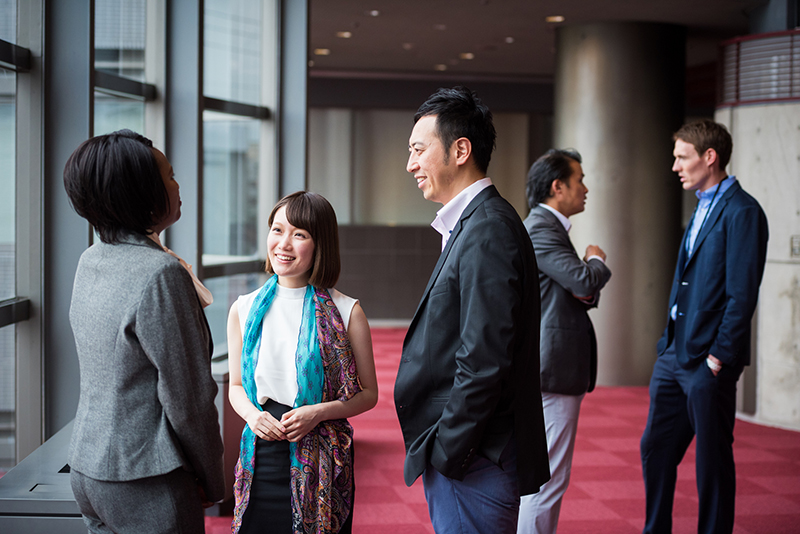 No man is an island, especially when it comes to business. Apart from having adequate finances, it is also important to seek the right guidance.
Mentors provide a wealth of experience and can point new entrepreneurs to the right leads or advise them to avoid making the same mistakes they did.
Maybank's Young Entrepreneur Scheme (YES) offers members access to specially curated engagement programmes, from masterclasses conducted by industry professionals to networking sessions that connect you with other businesses, and mentorship sessions with founders of established businesses.
The programme also comes with a host of other benefits that cater to entrepreneurs from the millennial generation, such as access to Maybank Business Credit Card's credit facility of up to S$20,000, and digital solutions from the SME Start Digital programme.
Kickstart your journey
As an entrepreneur, you are your own boss - but that doesn't mean you have to do everything yourself. Tap trusted people, resources, and tools to build a winning team that can bring your ambitions to life. Good luck!

the bottom line:
It can be nerve-wracking to start your first business, but with the right resources and support, you'll get there.