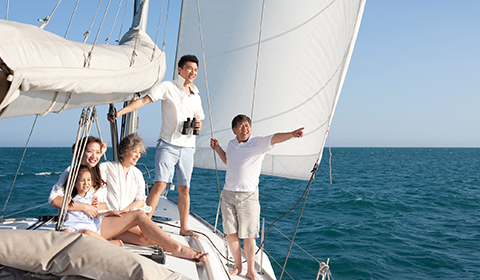 It is a tale of woe as old as business itself. A pioneering spirit builds a company from the ground up, guiding it through good times and bad, with love, sweat and tears. But when the time comes to hand over the reins to a new generation, how can anyone be sure their successors will share their passion?
Can anyone who takes over truly understand the business in the same way its founder did? Most importantly, will these successors apply the appropriate duty of care to the wealth they inherit?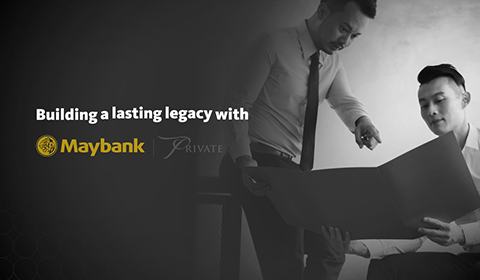 Watch video here.
When it comes to the rise and fall of family businesses, the generational curse is well-documented. Almost a third of family businesses erode with the second generation and half diminish completely after transitioning to the third.
So it comes as no surprise that a survey of wealthy individuals conducted last year revealed passing wealth to the next generation to be their major concern. Only 53% of global respondents had a succession plan in place. (*Source: Knight Frank's "Wealth Report Attitudes Survey")
"Transitioning from one generation to another is a significant step in the life cycle of a family business and starting that process early is crucial in preserving a family's wealth and legacy," said Alvin Lee, Head of Maybank Group Wealth Management and Community Financial Services, Singapore.
Case in point: Li Ka-shing, Hong Kong's richest man and the patriarch of CK Hutchison Holdings and CK Asset Holdings. Li retired in May 2018, just shy of his 90th birthday, and named his eldest son Victor as successor to his telecoms-to-property empire. According to the South China Morning Post, the succession plan was detailed at a group annual general meeting in 2010.
Family businesses like CK Hutchison are a key feature of Asia's developed and developing economies, with the majority of listed companies family run.
But not all families can live and work together in perfect harmony.
Whether it is a founder passing away without leaving a will, a dispute over the business model or sibling rivalry over inheritance, Maybank Private supports clients to navigate the challenges resulting from inter-generational wealth transitions.
As a leading financial institution in the region and an award-winning private bank, Maybank Private's expertise spans decades of experience in global banking markets, particularly working with the region's family businesses.
"Our network is well placed to support the succession planning process," added Lee. "With a carefully-considered wealth structure and plan in place, family businesses can ensure their assets and legacy last beyond the third generation."
Unfortunately for Asia's family businesses, succession planning is often the "elephant in the room": the critical discourse everyone finds hard to have. To ease this dialogue Maybank Private recommends structuring the family liaison around four decision making pillars.
The first is leadership – specifically whether a family member or a non-family insider will continue to steer the family legacy. Families must also discuss the roles and responsibilities that key family members will take on, along with any obligations that will come with these, including where active family participants will need to live.
The second consideration is ownership of the business: whether the family will maintain control or invite outside shareholders. In both cases a governance structure will be required.
The third pillar relates to the family's legacy and values – agreeing the principles that will underscore and guide investment decision making.
Finally consideration must be given to wealth transfer and the many legal and tax implications which follow.
Once these important and often complex conversations have been had, the succession plan needs to be articulated and documented.
A succession plan is crucial when it comes to ensuring the continued success of a family business, not to mention the broader economy. Family-run firms are said to represent 90% of global economies, accounting for almost $7 trillion in annual sales and creating more than half of the jobs in the majority of countries.
For family businesses, finance, relationships and legacy are inseparable. This is why Maybank, with its regional expertise, long-term view and people-first philosophy, is ideally placed to support clients throughout the succession process.
If you like this article and wish to know more, connect with us here.
Keep Reading