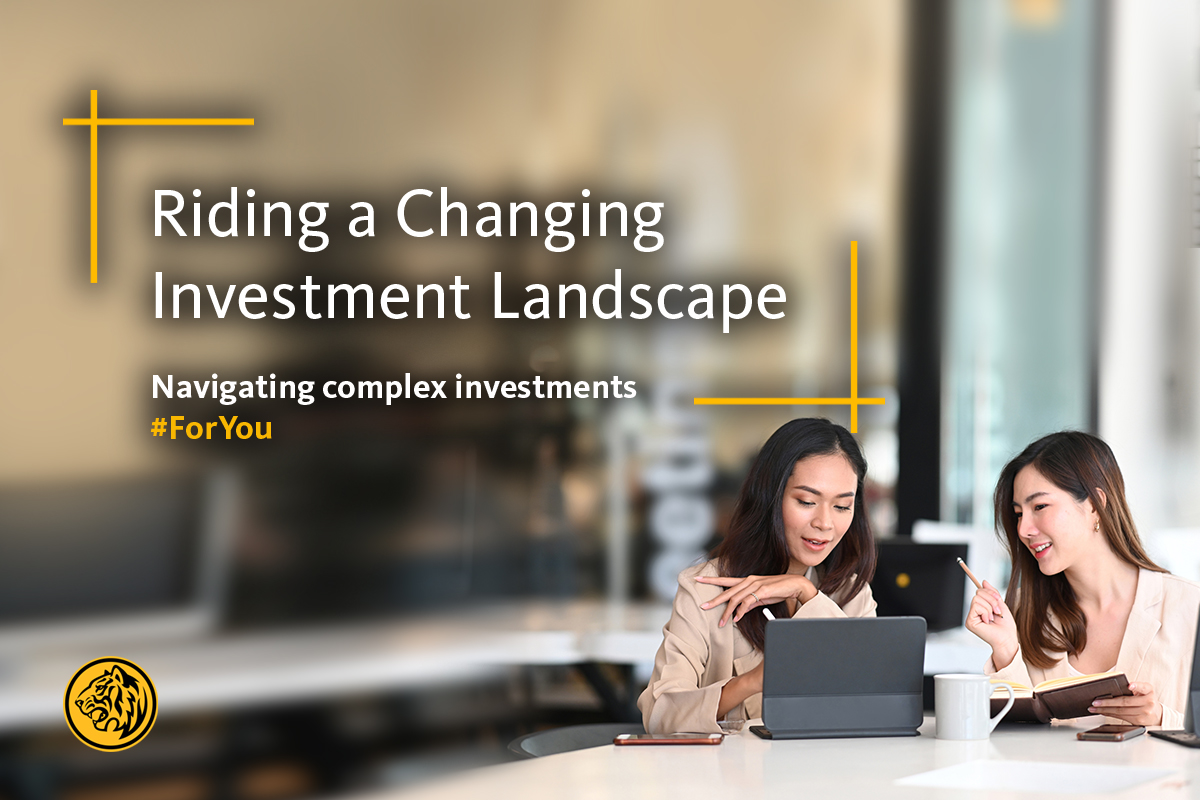 It has been more than a year since COVID-19 disrupted the market, leading to a steep drop-in economic activity around the world and plagued investors with uncertainty. But what is clear is that the year 2020 has accelerated disruptive forces which were already present within the investment management industry and introduced a new normal that better positions High Net Worth (HNW) investors to manoeuvre through the crisis.
Navigating complex investments with deep insights
The current landscape puts Relationship Managers (RM) to test on various fronts, considering the greater complexity in investing and financial planning. There is a need to manage a mix of assets in the investment portfolio which may span across different geographies, according to investor's risk appetites and financial goals. Navigating through this requires a relook into the business model and processes and leveraging existing strengths to ensure wealth clients are well supported.
A deep level of knowledge, experience, understanding of different investment instruments, and having a strong pulse on global financial markets are required in financial planning for HNW clients. Compared to do-it-yourself investors, RMs are in an enviable position of having access to a vast resource of information, insights and financial experts to give clients advice specifically tailored to their goals and needs.
Recognising the need to focus on advisory excellence in a relationship driven industry, Maybank's RMs pride themselves on working closely with HNW clients to strategically plan and manage a portfolio of investments that can capitalise on bull or bear markets, allowing your money to work for you harder, even during times of economic uncertainty.
Handholding during the bumpy ride
Understanding our clients' goals and applying advanced analysis to investments go a long way in ensuring the ability to ride out the bumpy road in the face of economic uncertainty, towards long-term financial well-being.
This includes a deep understanding of their changing needs and constraints, backed by strong insights on external risks factors, the appropriate financial products to recommend and applying hedging strategies where necessary. These are the key factors for our RMs to not only find the right investment opportunities for our clients, but also supporting their specific needs and growing their portfolio during times of uncertainty.
With the ongoing pandemic, our RMs are proactively reviewing clients' investment portfolios and advising on the best way to grow and protect their investments. Depending on a clients' financial goals, some shifted their investments into lower-risk investments, but many also took the market downturn as an opportunity to increase exposure in value investments. The rapid response of our RMs to the fast-changing landscape has enabled many of our clients to ride through these uncertain times unscathed.
Maybank RMs increased the frequency of communication and information sharing with clients at an accelerated rate to give them a sense of where the markets were heading. These valuable insights were gained from Maybank's broad, regional network of research analysts, economists and investment managers who have a close pulse on the ground. These insights, in turn, are further refined to meet the personal needs of each HNW client.
Maybank RMs also increased touchpoint frequency with clients using digital as the main form of communication to allow faster and easier flow of information, anywhere and anytime.
This is how we exemplify our mission of Humanising Financial Services. It means understanding, tailoring and putting our customers' needs at the heart of every action that we take.
Leveraging opportunities as the tides turn
Given the turmoil wrecked by the pandemic and other geopolitical challenges, the investment team behind RMs effectively identify emerging and alternative investment opportunities coming to the fore.
Take the healthcare sector, for instance. The future points to a convergence of healthcare and technology which has created an enormous opportunity for health tech innovators and tech-centric companies. Maybank's network of investment professionals, including third-party specialists, across the region collectively lend their expertise to navigate and structure investments that allow HNW clients to effectively capitalise on the growth within the healthcare, pharmaceuticals, medical technology and supplies, and the development of biotechnology sectors.
The pandemic has also seen the rapid rise of digital transformation and accelerated demand for new technology, which is here to stay. There are a number of opportunities in e-commerce and over-the-top (OTT) services such as video and music streaming, FinTech, electric vehicles, cloud computing and artificial intelligence that will continue to develop in the next decade. The pandemic has led to a rapidly evolving geopolitical situation which has significant bearing on opportunities for our clients. These are among the investment opportunities our RMs share with their HNW clients so that they can be in a better position to capitalise on the evolving tech sector growth opportunities.
As we navigate the twists and turns of one of the most challenging periods in history, the need for more people to be able to access advice and plan their financial future has never been clearer. Building relationships with you through our advisory excellence is one of the ways that we humanise our financial solutions. Our RMs are always here #ForYou to help steer your investment journey and hold your hand along the way.