To live the life we aspire to lead, we need to be in control of our finances. When we have accounts in different banks and government agencies, things can get a bit overwhelming.
That's why Maybank built MView. Powered by SGFinDex, it is a new feature on Maybank Mobile Banking (Maybank2u SG app) and Online Banking that allows you to consolidate your assets and borrowings with
Maybank Singapore
Participating banks
Etiqa Insurance Singapore; and
Government agencies (CPF, HDB, IRAS)
so you can view them all in one place.
Furthermore, you can view the present and historical trends of your savings accounts and credit card spending to keep track of your finances for better financial planning.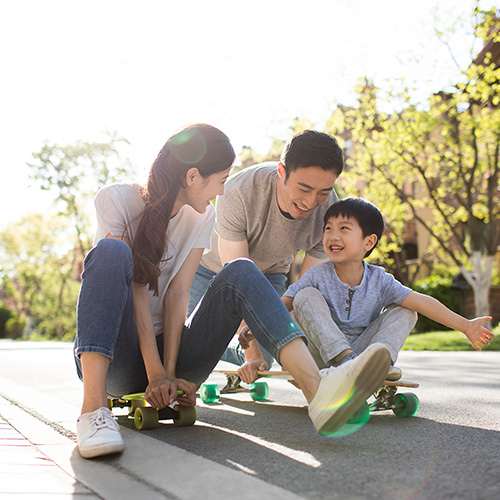 PROMOTIONS
Maybank Privilege - SaveUp Account Opening and MView Promotion
From 1 July to 30 September, be rewarded with S$150 cash credit when you perform all the activities below. Customers who successfully participate in the Promotion will become a Maybank Privilege client and enjoy the benefits and privileges of Maybank Privilege
Be among the first 100 to open a Maybank SaveUp Account online using our promo code "Privilege".
Deposit fresh funds of S$50,000 via FAST within 1 month of account opening.
Link at least 1 other SGFinDex participating bank with Maybank MView within 1 month of account opening.
Terms and Conditions apply.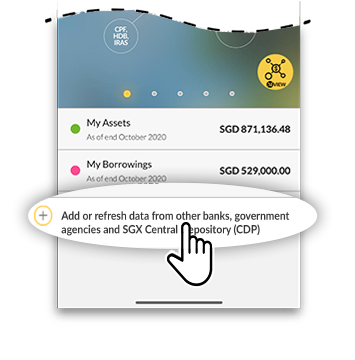 From 12 March to 31 July 2021, be rewarded with S$5 cash when you perform all the activities below:
Login to Maybank Mobile/Online Banking
Link your Maybank

and

at least one other bank's account(s) with Maybank MView
Retrieve your financial information (i.e. "Get Financial Info") for three consecutive months from the month you link with MView.
*Limited to first 5,000 customers only.