Security and Privacy
Tips to Staying Safe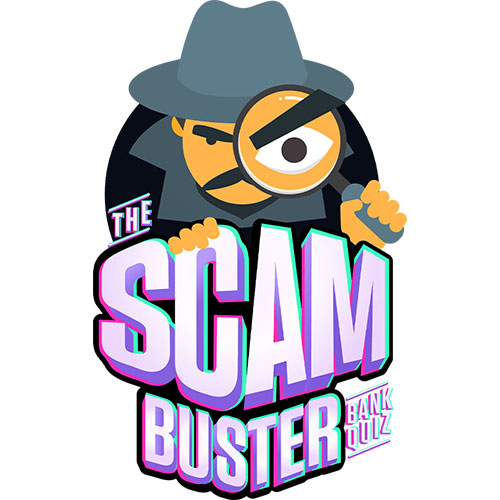 Do you know the latest scam signs and how to spot them?
Take The Scam Buster Bank Quiz from National Crime Prevention Council to find out.
Disclaimer: By clicking the "Take the Quiz Now" button, please note that you will be brought to National Crime Prevention Council's website, a third party website. The contents and the use of the website is subject to their terms, including those related to confidentiality, privacy and security.
---
New Device Login Notification
For a safer online banking experience, you will receive a notification if there is a new device / browser login to your Maybank Online/Mobile Banking or when you log in from a new location.
To find out more, please refer to our FAQs under New Device Login Notification.
Learn more of the measures that Maybank has implemented to prevent, detect and manage scam incidents.
---
SMS Malware Threats
SMS malware is any malicious software sent via SMS to infect smartphone devices by providing malicious links to fake applications impersonating legitimate services (aka fake apps).
For example: The malware tricks the user to update applications such as Google/Outlook, or an app impersonating AXS. Upon installation, the malware forces the unsuspecting user to change the Accessibility settings on the device so that the virus can gain control and maintain persistence on the device. Some malware can even send SMSes to other users to lure them into downloading the fake app as well.
Malware can target any phone banking application. Once Accessibility rights are granted, the virus can add fake phishing login forms onto banking apps to steal credentials. When the user enters their login details on the fake pages, the data is exploited. Malware can also intercept all banking-related OTPs by replacing the default SMS app on the targeted device.
For more security tips, please refer to the 'Protect your mobile' tab.
How to protect yourself from being a victim of scams?
Download apps only from the official stores i.e. Google Play/Apple store, and be wary of mobile apps that request excessive or several Accessibility rights on the device.
Be wary of granting excessive Accessibility rights to an Android/Apple app downloaded from an untrusted source.
Always verify the authenticity of the information with the official website or sources.
Please change your password immediately as soon as you suspect that you have fallen victim to a scam. Call 1800-MAYBANK (1800-629 2265) or (65) 6533 5229 (Overseas) and press STAR *1 to report any unauthorised transactions made to your account(s) and lodge a police report.
---